Grand experiences can sometimes be found right at your hotel. Enjoy a walk in this 400-year-old Japanese garden at Hotel New Otani Tokyo.
Hotel New Otani is located in the heart of Tokyo and has traditionally been regarded as one of the city's three grand hotels along with the Imperial Hotel and Hotel Okura. A unique mix between hotel, restaurants, and shops make it a popular place among travelers and locals. One of its most remarkable features though is its 400-year-old Japanese garden that ranked 5th in "Top 20 Free Attractions in Japan" according to TripAdvisor in 2018.
When Yonetaro Otani agreed to build the Hotel New Otani, he knew that he had to preserve this natural piece of history and integrate it into his vision of a world-class hotel. It takes decades and centuries to craft nature and the current state of the garden is an impressive piece of history and dedication that Mr. Otani has contributed his share to. Covering 40,000 square meters (which is the equivalent of 5.5 football fields), it attracts visitors all year round and is an urban oasis frequented by locals and tourists alike.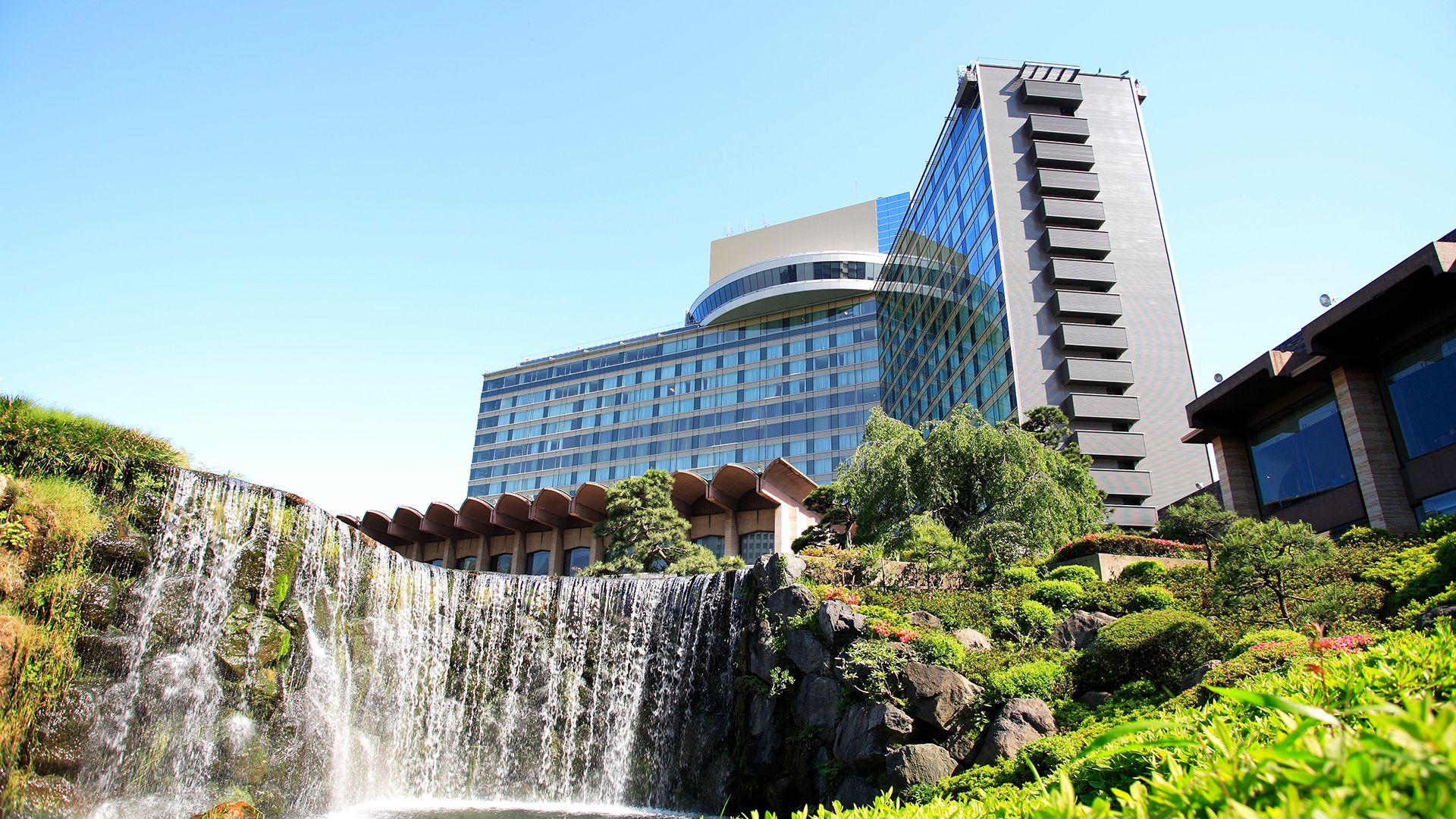 A living memory of Japan's past
The grounds used to be the home of the Fushimi-no-miya clan, a branch of the Imperial family, and previous to that had housed the samurai Kiyomasa Kato. Traces of this history are still present today, namely a stone wall and stone lanterns which are relicts from the Edo era. Walking through the grounds of New Otani's heart piece makes you transcend into Japan's earlier days when feudal lords and young princesses would walk the same paths. Nowadays you can sit in the shadow of the luscious green trees in summer or enjoy the enchanting view of blooming flowers in all four seasons. If you keep on strolling through the garden, you'll even find a traditional Japanese tea house and various restaurants offering Japanese cuisines such as Teppanyaki or Kaiseki.
The garden features a number of ponds that are populated with magnificent koi fish. They will curiously peek at visitors while slowly swimming around in a Zen-like state. The water leads to a beautiful and calming waterfall that probably nobody would expect in the middle of Tokyo. The expanse is a haven of quietness and a perfect getaway from the bustling city that lies just a few brief steps outside of the hotel complex. Just come in and enjoy the beauty of the New Otani Japanese garden.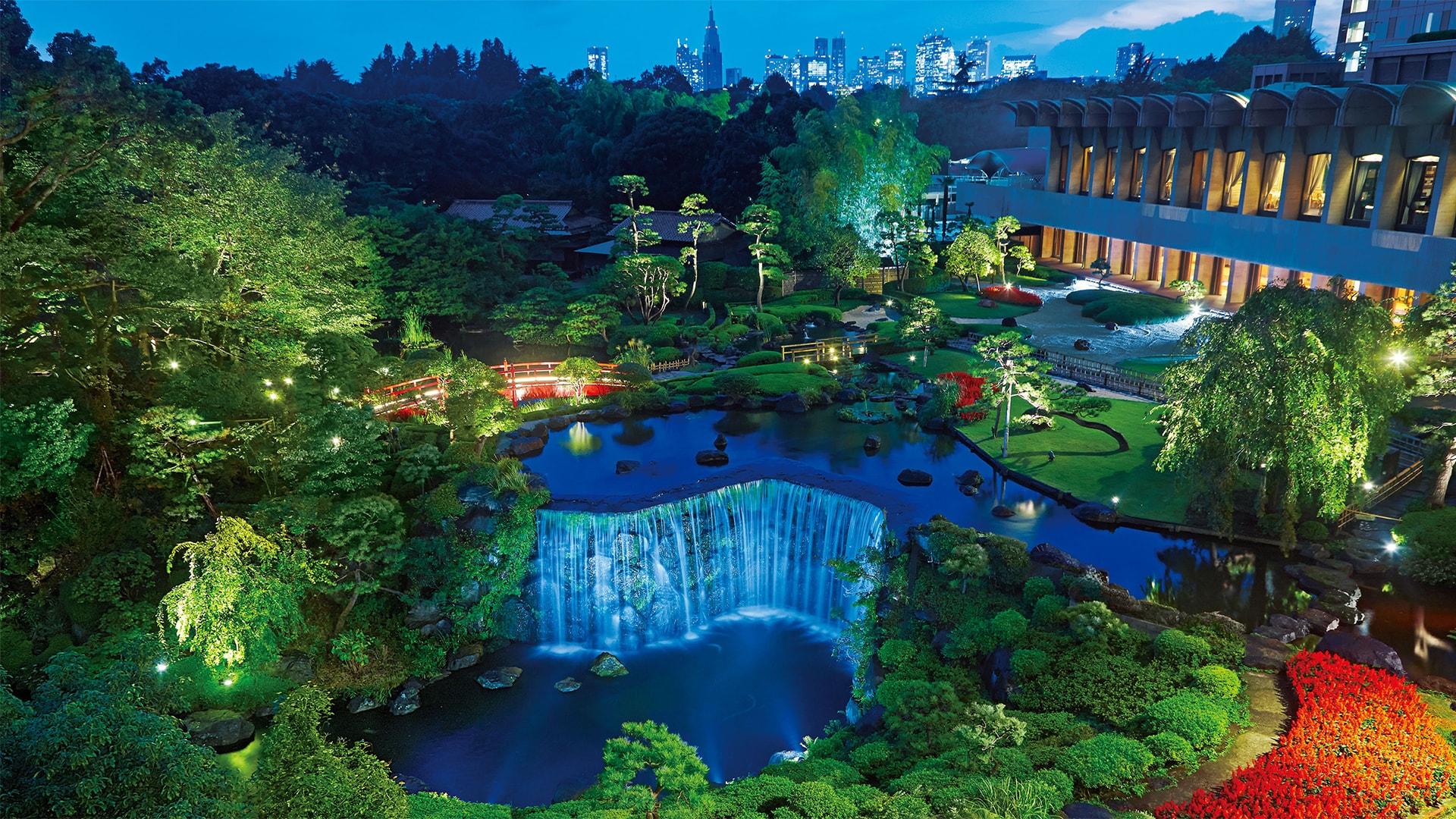 Hotel New Otani is conveniently located in the heart of Tokyo. Contact GOYOH to reserve your room with a stunning view over its mesmerizing garden.
For more information on Hotel New Otani Tokyo please refer to their website.