Besides to offer an ideal surrounding among the most beautiful panoramas in Japan, Bella Vista set the bar very high on culinary standards too with unique restaurants, great chefs, and more than anything else premium seasonal products.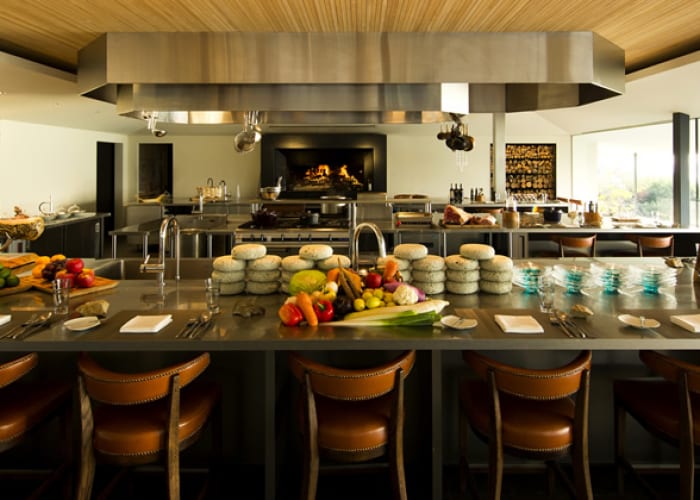 Bella Vista knows how to make your vacation in Japan perfect
GOYOH already wrote some articles about why Bella Vista is so special and the beautiful Setouchi Region as well, so we invite you to read them for those who would be interested. 
Yet, for those who don't have enough time, this area can be summarized as follow: Inland sea, temperate weather, blue sky, sandy beaches, fresh air, natural hot spring, refined gastronomy, etc. In short: the Mediterranean coast of Japan. However, from now on, we would like to present to you the marvelous restaurants that can be found inside Bella Vista and are a delight for all guests.
Finest Blend between Western & Orient: Erretegia
This restaurant possesses two totally different atmospheres, both gifted with a splendid view on the Seto Inland Sea. The dining seats are intended for customers who would like to eat in a serene calm by the pool such as lovers by example. Whereas kitchen seats are more for those who would prefer a dynamic meal feeling the overflowing passion of the cooking team in action.
Furthermore, the name "Erretegia" which came from the Basque language is clearly reflecting the cosmopolitan character of this high-end fusion cooking. The charm and creativity of the Basque region, as well as the thoughts of people who have passed down their history and culture, have come together and set off a new spark through freshest local Japanese ingredients.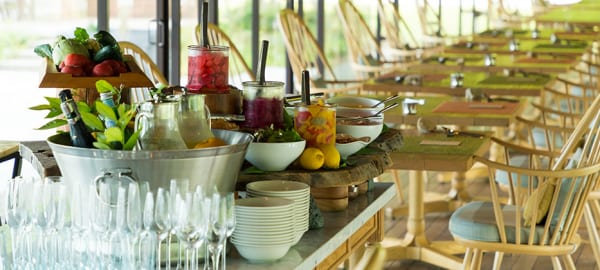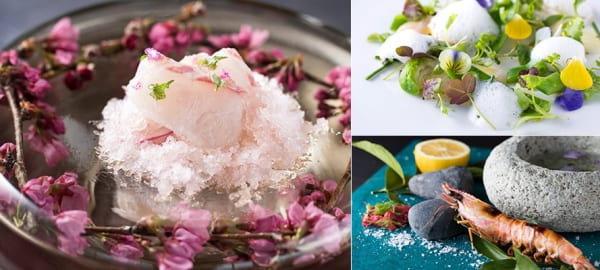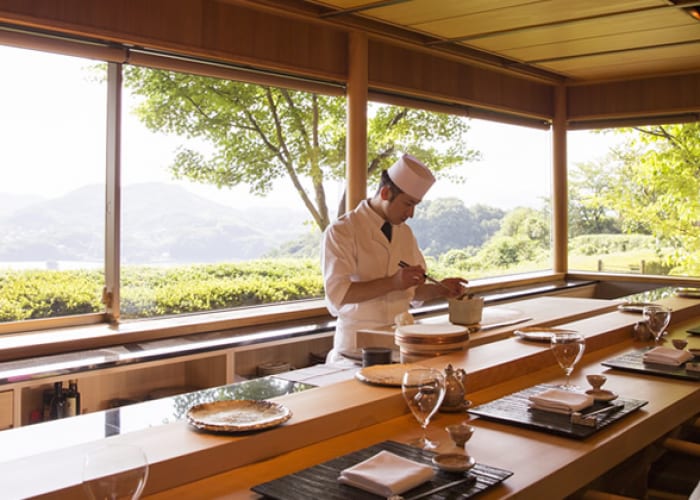 Sushi Sobo, the very essence of Seto Inland Sea
Raw fish lovers will be delighted to discover this little paradise composed of only eight seats located at the counter that overlooks exquisite panorama on the Inland sea. This restaurant was created under the supervision of the world-famous Ginza restaurant Uoji Harada and is combining the capital's style edomae to the local cuisine. 
In addition, the chef is extremely selective and go to chose seasonal fishes freshly caught in the nearby Seto Sea each morning. Hence, visitors are not able to eat tuna here but on the other hand, they are always exploring new tastes and flavors which are the treasures of this region.
Japanese Traditional Cuisine in deep Harmony with Nature
Regarding food, Setouchi Sobo is the number one representative of Bella Vista's philosophy which is based on the strict concept of "Kilometer:Zero". More than anywhere else, chefs are here constantly striving to provide the best seasonal dishes by only using local products. 
This is why they have to keep pushing the limits of creativity and are continually creating tasteful marvels to amaze lucky guests. Setouchi Sobo is also the right place to try rich Japanese breakfast with a wide range of specialties that are quite hard-to-find usually.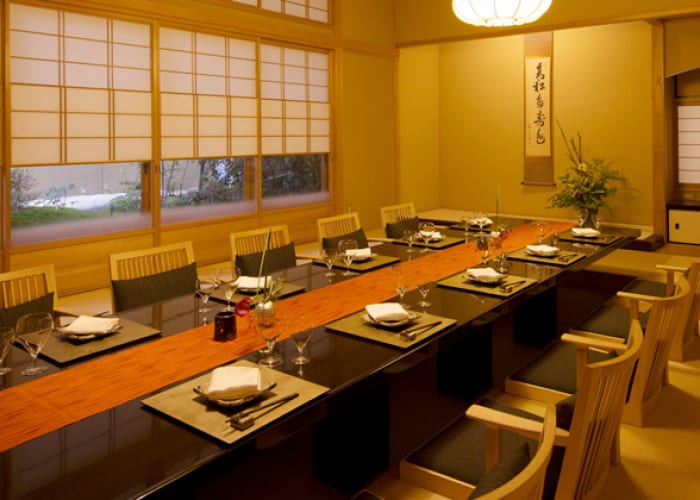 Are you interested in Bella Vista Villa? For more information, Please Contact GOYOH. Also, if you would like to use our services, Feel free to request an Invitation.