It has been now more than 10 years since this emblematic starred restaurant has been established in Niseko. Come to find out reasons behind its outstanding reputation.
Perfect combination of French & Japanese gastronomy
We are truly choosing our words carefully when we are saying "the best Michelin restaurant in Niseko Kamimura". Believe us or not. This high-end restaurant is located in the Hirafu area, the biggest village in Niseko. There is, in fact, a high chance that you will spend most of your time here if you stay around. And how is it different from the others? First, it exclusively proposes seasonal menus based on local and freshest products they acquire each morning. "Normal for this kind of restaurant", you may say. 
However, this amazing place is not only about creating refined cuisine. In addition to the amazing and singular tastes that can be found here, the artistic presentation and the elegant color coordination could charm anyone. French and Japanese cuisine have never been so well mixed together that here. Dining in this idyllic setting is a unique experience that you will certainly never forget.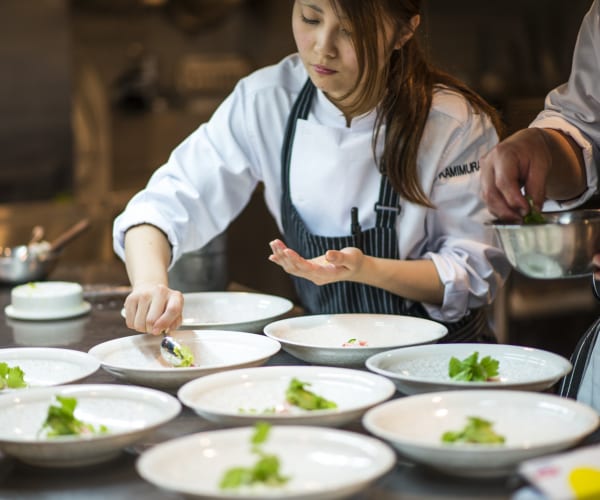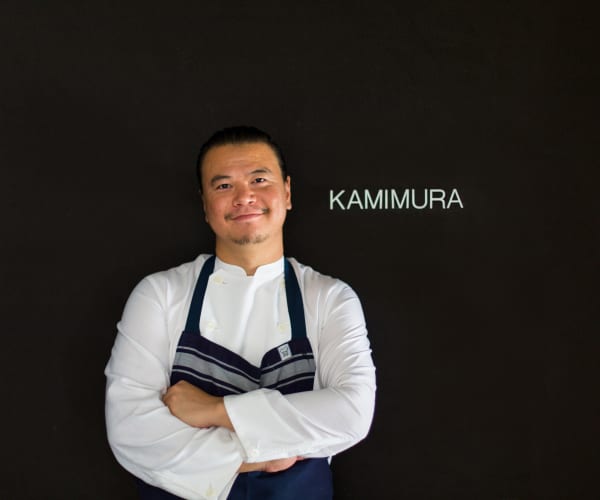 Great chef with deep History
The Hokkaido-born head chef, Yuiichi Kamimura spent his childhood in his family restaurants and grew up observing his parents cooking. It was thus only natural that he himself inherited this passion and decided to dedicate his life to the culinary art. 
Although he began his career in his homeland, Mr. Kamimura made the choice to go aboard in order to perfect his skills and learn more from another point of view. This is after ten years in Sydney working with the world-class chef and his personal mentor, Tetsuya Wakuda, that he finally came back to Niseko. At this time, Mr. Kamimura decided to open his own restaurant, which is now the pride of this little snow resort town. 
Many foreigners worry that they may not have their usual soft and sweet dessert at the end of one good dinner. It is probably your case too no? After all, we hear a lot that the Japanese don't eat pastries. 
Well, it may have been true some decades ago but Japan is a country in permanent evolution. Hence, that's been a long time that passion for chocolate, cakes, and ices has been adopted. It was out of question for Kamimura, to be left behind. They even went one step further by creating luxury marvels which will make you come back for sure. 
Schedule for the best Michelin Restaurant in Niseko: Kamimura
During the winter season, from December until April 20th, Kamimura is open for dinner from 18:00 to 20:30 all week except Sunday. While in July and August, dinners are only on Thursday, Friday, Saturday and lunches are available from 12:00 to 13:30 on Friday, Saturday and Sunday.
Reservations are difficult to get hold of at Kamimura, especially during the winter season. You can request availability through GOYOH so don't hesitate to contact us.