From the nearly legendary Ukiyo-e to the most contemporary pop-culture inspired artistic wave, Japanese art is always in motion and is full of treasures to discover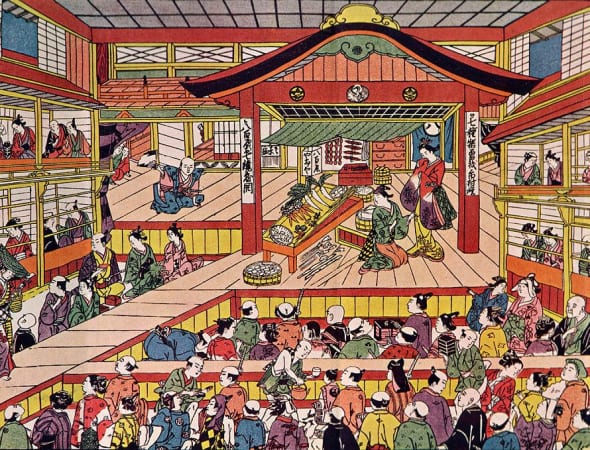 A Deep Tradition with an International Reputation
Wherever you are living in the world now, you definitively heard about Hokusai and its most famous painting "The Great Wave of Kanagawa". This emblematic Ukiyo-e print reflects itself how impressive and intriguing Japanese art can be. 
From a single wave and the meticulous choice of a few colors only, Hokusai the great master has created one of the most famous paintings of human history. Through this masterpiece of Ukiyo-e, literally images of the floating world, Japanese art got a lot of attention and these paintings depicting everyday life became the figurehead of Japanese art.
Japanese, always focused on the search of Aesthetic
Although Ukiyo-e is held as one of the most famous artistic representations of Japan overseas, it would be a shame to even think of reducing Japan huge potential to that aspect only. In comparison and without any exaggeration, it would be the same as limiting one's travel in Japan to Tokyo only. 
For thousands of years now, Japanese People have been creating, innovating and looking for a way to reach perfection even in their most simple and daily objects. This is why Japan is often described as an extremely careful nation. Just a look at Chawan, Japanese Tea Bowl, can be the very perfect example to understand their philosophy.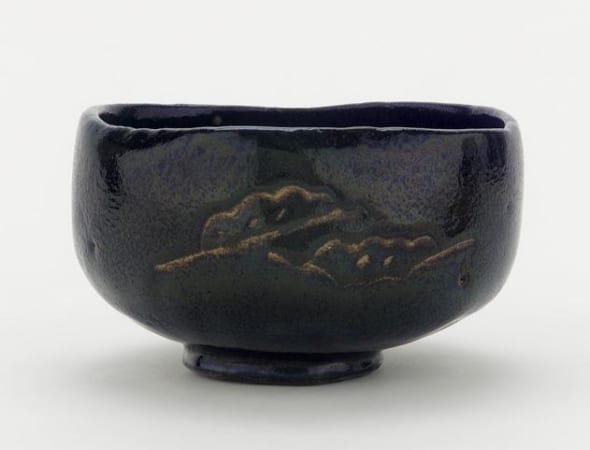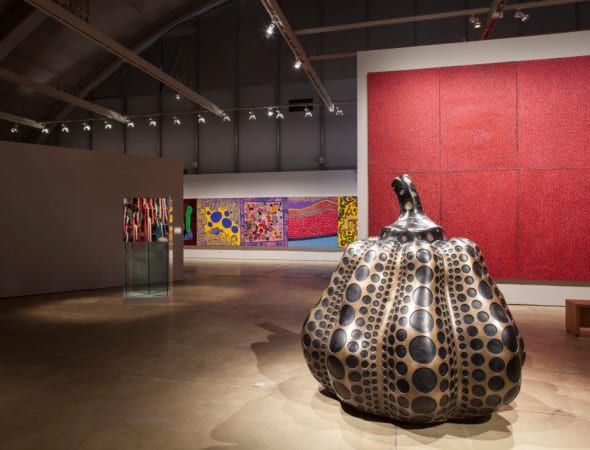 Contemporary Scene : the very essence of Creativity
Possibly, especially if you are not very well informed about Japanese art, you may think that the best gems you could find all belong to the past. However, it would mean to go without a lot of very talented artists who have known how to make their names around the world these past years. 
From Takashi Murakami, the iconic figure of the "superflat" style who collaborated with Louis Vuitton to Yayoi Kusama, with her easy recognizable polka dot and psychedelic patterns, Japan already showed the world how creative their modern artists can be. Still, there is yet a lot of marvels for you to discover and GOYOH is here to help you with that.
Kashima Arts Gallery, a must to go in Tokyo
Kashima Arts is located in Ginza, the luxury area of the capital, and is mostly specialized in Japanese scrolls such as calligraphy and paintings. 
This art gallery has established its reputation during the past 20 years and provides also a smaller selection of contemporary artworks. GOYOH's guests have exclusive access to Kashima's archive of extensive artworks.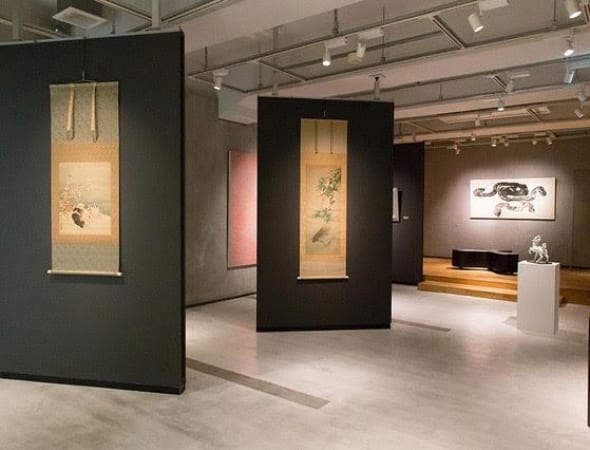 If you want some recommendation, desire a style or have a specific artwork in mind, please contact Myninja. Also, if you would like to benefit our Services, feel free to Request an Invitation.