Exquisite Multimillion-Yen Kimono designs
Kimono is the ethnic clothing that symbolizes the most authentic Japanese culture and beauty. Kimono was imported from China several centuries ago: Japanese tailors improved the fabric quality, added beautiful designs representing Japanese culture, and value to the dress. After Japanese-style development, it presents today's kimono characteristics in the modern-day. 
Japanese women wear beautiful kimonos on many an occasion, such as tea ceremonies, weddings, art events, school graduation… Kimono is one of the most important elements of Japanese society without a doubt.
GOYOH will now introduce you to the best kimonos, hand-made by Japanese master tailors, using Japanese National Treasure-quality textiles and dyeing techniques such as "Nishijin-ori" (西陣織)" and "Kyō-yuzen (京友禅)".
Let's try on multimillion-yen kimonos together with GOYOH!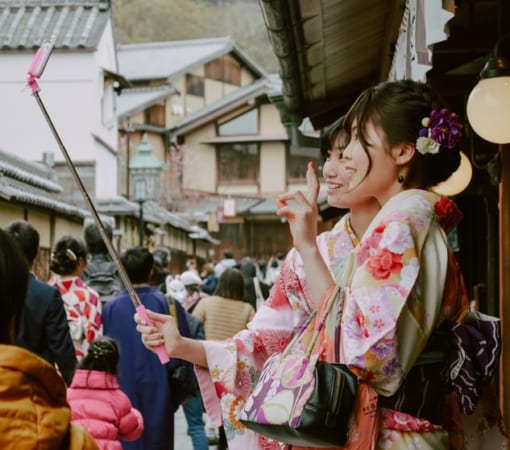 The kimono you wear may not be as authentic as you think…
There are many kimono rental stores established in Japan, trying to cope with the booming tourism industry. Most of the rental shops provide simple and coarse kimonos at a low price to attract foreign visitors. However, those kimonos are nothing like the true kimonos Japanese women would wear outdoors. Unfortunately, tourists lacking the necessary cultural knowledge about Japan will rent unauthentic ones. 
Why wear a legitimate kimono?
A kimono made by professional tailors is considerably different in texture and patterns from the cheap tourist-oriented kimonos, even to the naked eye. 
If you want to book a kimono-wearing session on your trip to Japan, why not try on the best and most sumptuous Japanese kimono created by a master tailor? One should spend time and money on things worth experiencing to fully enjoy one's precious stay in Japan!
Nishijin-ori : A National Treasure Art  
The Nishijin-ori weaving technique was created in Kyōto, the cultural capital of Japan: it has a very high reputation in Japanese traditional textiles. 
Nishijin-ori craftsmen are known for their unique pattern weaving skills, which epitomizes the highest level of Japanese textile technology and National Treasure-quality traditional crafts.
GOYOH Selection :
Multimillion-yen Nishijin-ori Kimono
The kimono on the right was weaved with genuine gold-dyed threads. The golden bamboo leaves shine under changing light and brings out the character of the entire kimono. 
The exquisite craftmanship and luxurious gold-dyed threads brings its price to nearly 10 million yen on the market.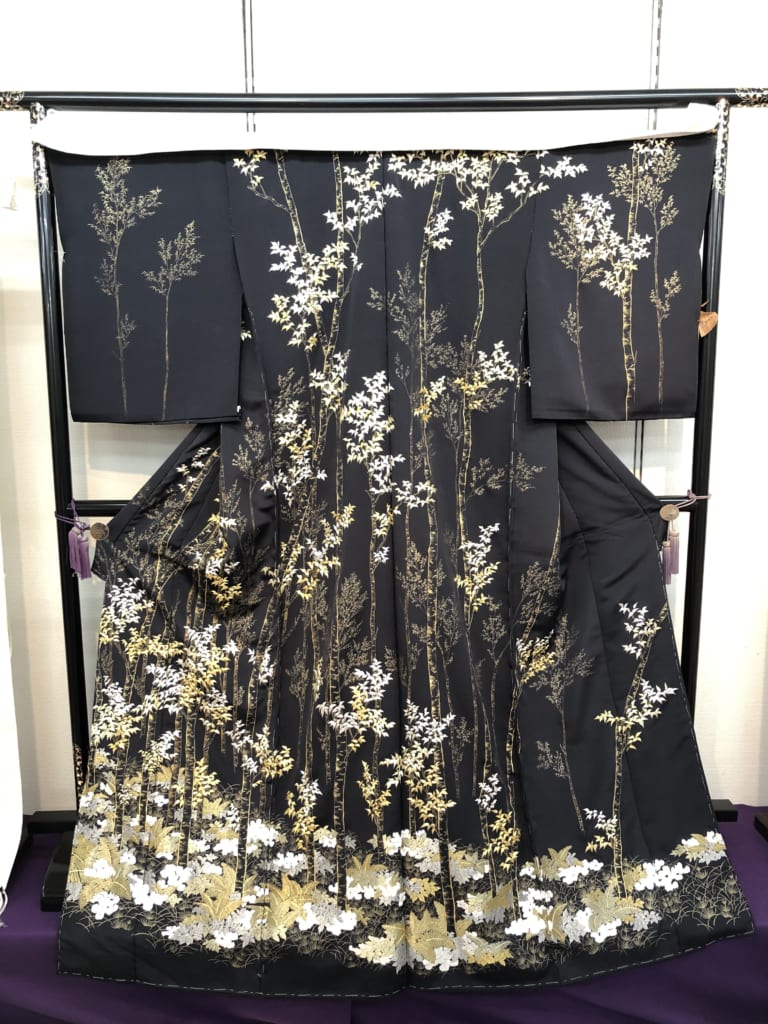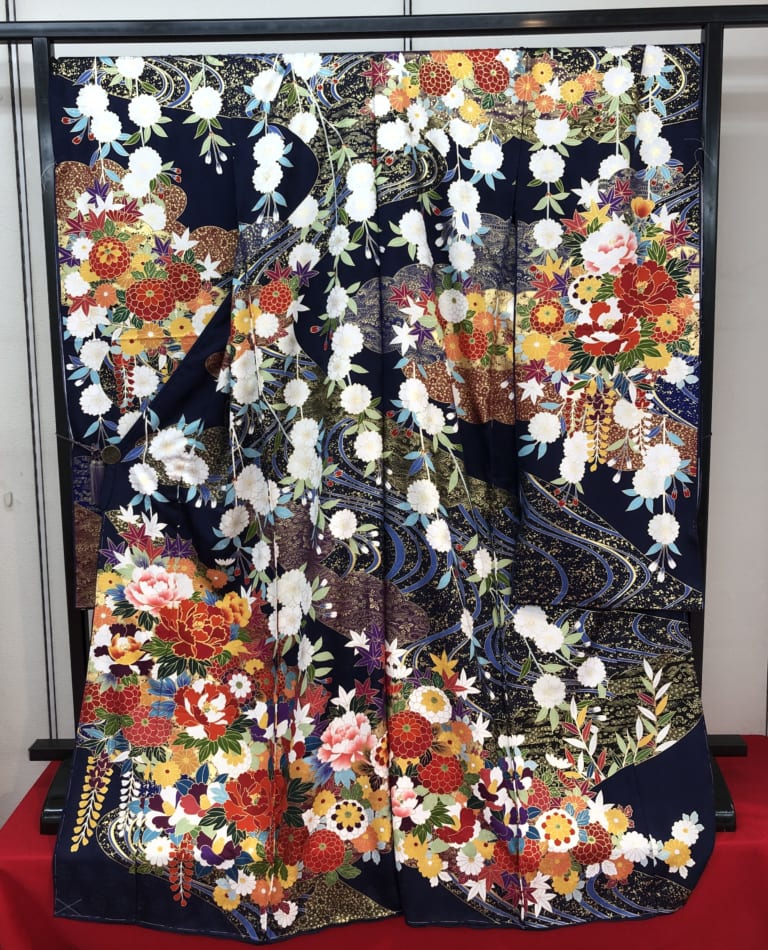 Ky
ō-yuzen:
Enhancing the kimono's colors and style
Kyō-yuzen is yet another traditional technique from Kyōto. The craftsman paints the patterns and dyes the colors on the cloth itself, expanding the traditional kimono's aesthetic variety. With vivid colors and pattern-free artistic expressiveness, it breaks through traditional cloth printing and dyeing techniques. 
In addition to using traditional Japanese dyes, Kyō-yuzen craftsmen bring European dyes into their artworks. In so doing, they retain the characteristics of Japanese traditional culture and beauty while reaching out to the world, making kimono culture more famous than ever.
GOYOH selection :
Multimillion-yen Ky
ō
-Yuzen Kimono
The selected kimono used a high concentration of real gold color for the design, making it glow under the light. There are very few chances to wear a luxury kimono in a lifetime, so why not contact GOYOH to enjoy the premium Japanese cultural trip experience?
We don't exclusively provide Yuzen kimonos from Kyōto: you can try the finest kimonos from other areas, such as Kaga-Yuzen and Tōkyō-Yuzen.
Obi: The Belt that complements the Kimono

The kimono's waistband plays an important role in setting the whole design off. Compared with the cheap rental kimono, most people will see the differences at first glance. 
Many overseas customers buy kimono belts for interior decoration or as tablecloth, because of their beautiful and unique designs!
GOYOH offers customized luxury kimono experiences.
Let a professional photographer capture your beauty in the best possible light!
We also provide a kimono photography plan for our clients. You can fully enjoy wearing a luxury kimono on the streets while a professional photographer captures the most beautiful you.
GOYOH hand-picked one kimono store provides only a few groups of customer service daily because we want to make sure every customer receives the best and most thoughful service!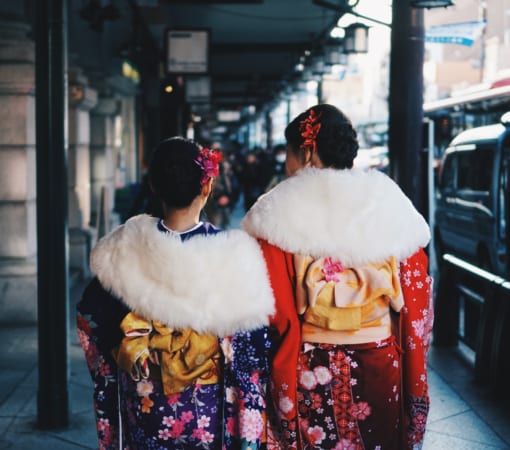 Contact us for further information, and try on the Multimillion-Yen Kimonos with GOYOH now!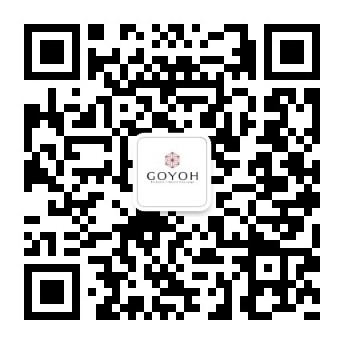 Scan the QR code and follow us on our WeChat official account!
We have IG too! 
Follow us on: 
goyoh_jp