AYA Villas are one of Niseko's most exclusive accommodations beautifully designed in a fusion of Japanese minimalism and Western modernity. AYA Villas are nearly unsurpassable in their exclusivity. The two stand-alone houses offer all the benefits of your own home but are still in close proximity to its sister building AYA Niseko, a spacious premium accommodation ranging from comfortable ateliers to luxurious penthouses, offering a spa, gym, restaurant, kids' activities and more.
Each AYA Villa has four bedrooms with ensuite bathrooms providing the most privacy for each room. Furnished with high standard double beds and a grand view out of wide windows, staying in bed a bit longer seems pretty appealing, doesn't it? The three floors are carefully designed to utilize the space as efficient as possible and natural materials and minimalist interior create a harmonic flow throughout the entire building. The top floor reveals a stunning view of the greater area including the white beauty of the ski slopes and mountains. All floors are also conveniently accessed by a private elevator.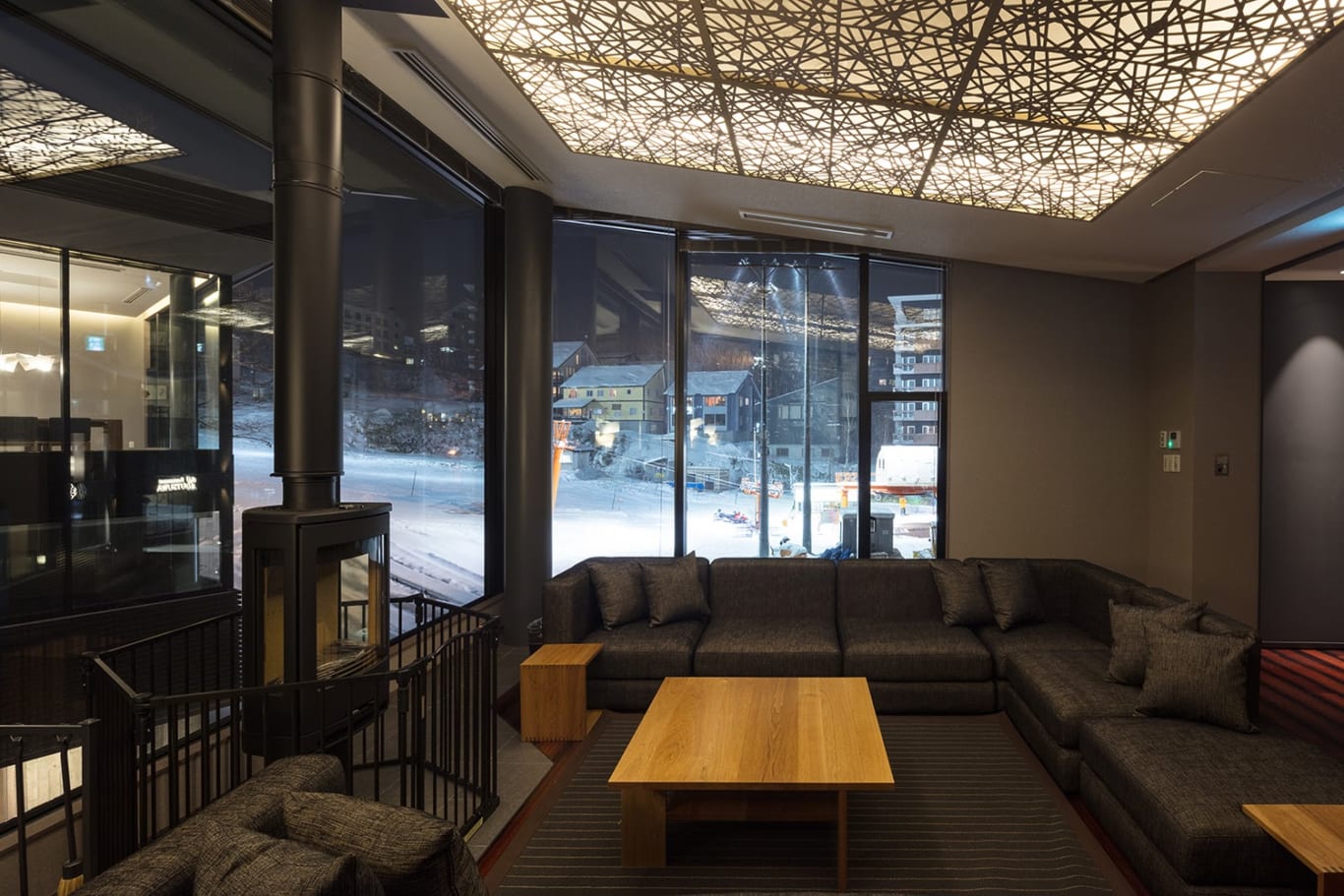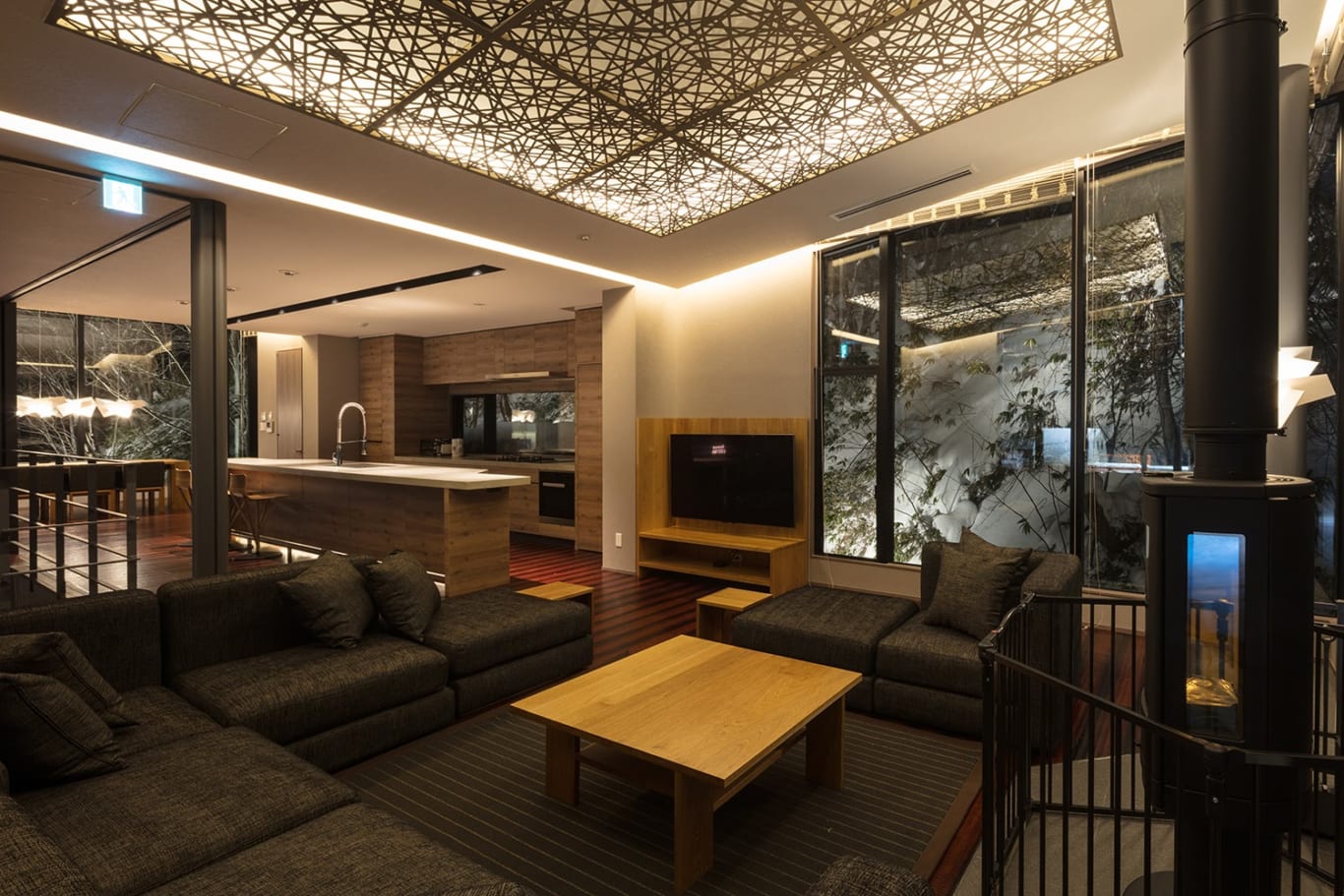 All-round comfort from skiing to dinning
AYA Villa takes the term "ski-in ski-out" to the next level and is just meters away from the Grand Hirafu Family Ski lift. No other accommodation is as close! The Villas also include a convenient dry and storage spaces separate from the living quarters to keep your ski and snowboard gear. Living and dining areas are fully furnished and will feel like your home from the minute you step into a AYA Villa. The fully fitted kitchen provides everything for a grand meal and if you don't want to cook by yourself why not try GOYOH's private chef service? Feel free to use the complimentary Wifi while you wait for your meal, or watch your favorite movie on a huge 60″ HD TV with access to the enormous movie libraries of Netflix and Hulu.
Another highlight is a private onsen (a Japanese hot spring) that will help you relax your body after a day of skiing. Surrounded by an exquisite stone garden and bathing in natural spring water this is a truly Japanese experience to complete a beautiful day in Niseko. AYA Villa is also in close proximity to a variety of bars, restaurants, and shops where you'll find everything you need within a walkable and convenient radius.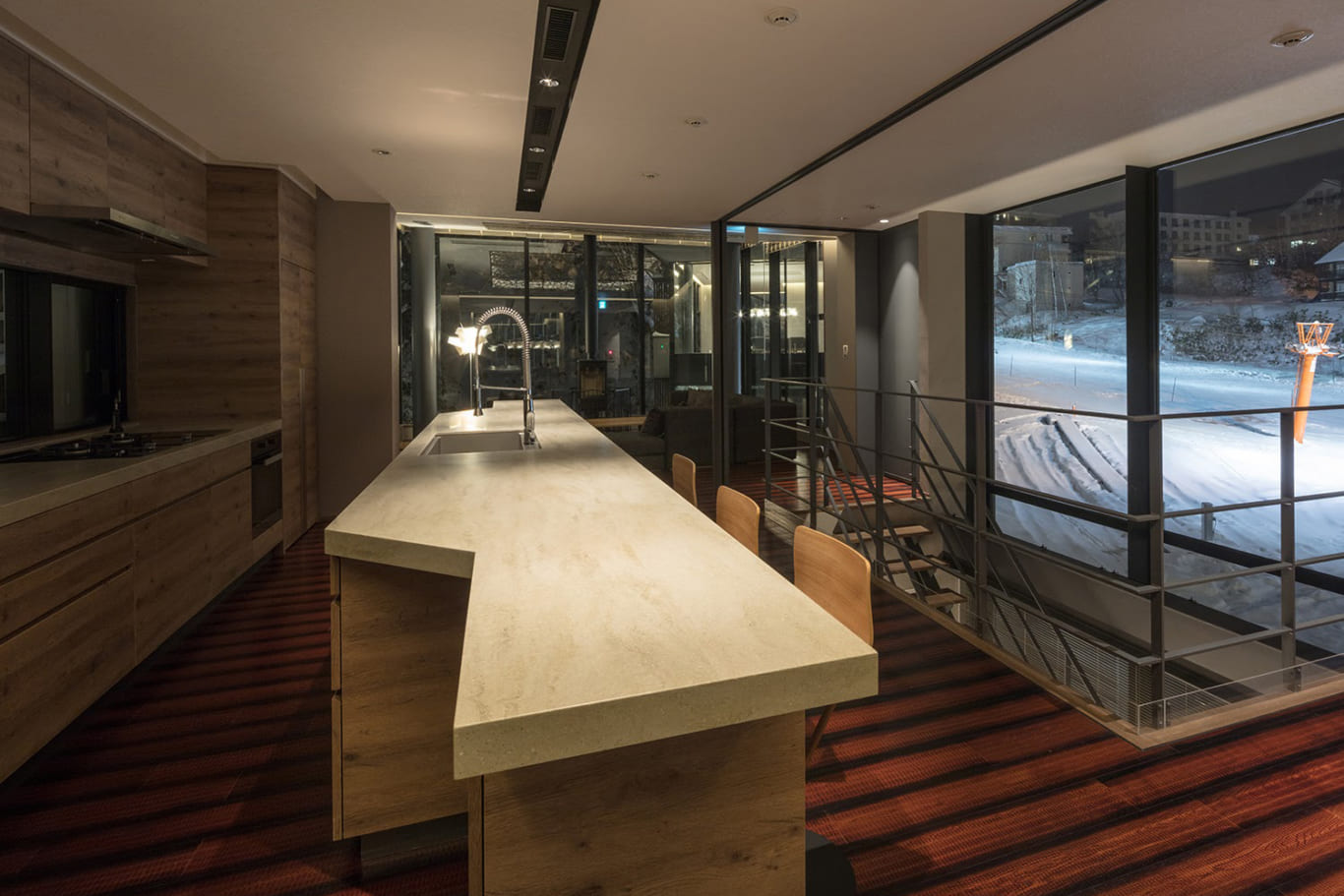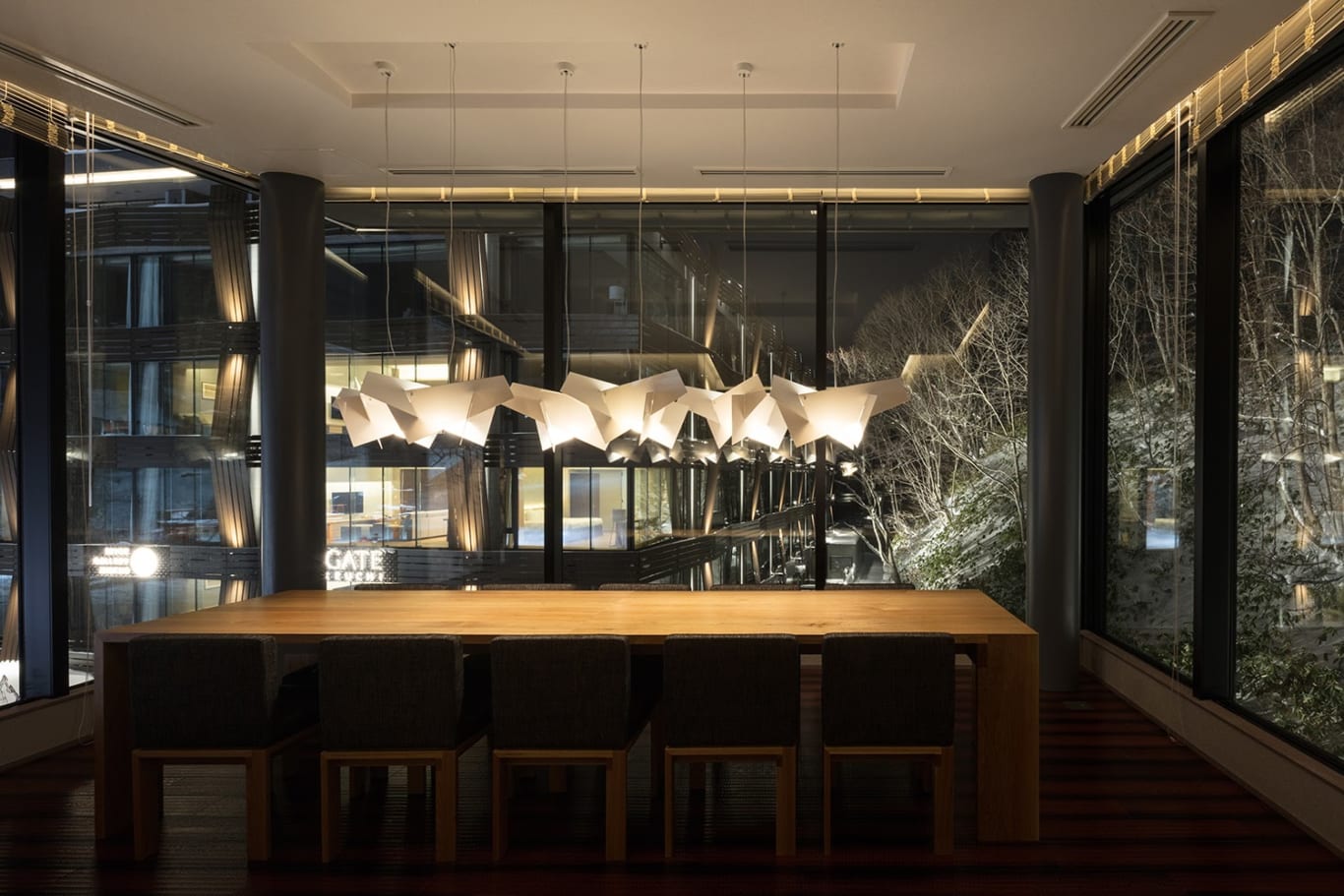 How GOYOH can enhance your stay
GOYOH is your exclusive lifestyle concierge offering an all-round service to fulfill the needs of affluent travelers. We can handle your reservation at AYA Villa, arrange private transportation from Shin-Chitose airport or plan activities for you. Further, our portfolio includes the distribution of premium consumer products such as beauty and electronics, private chef catering, real estate, reservations at high-end restaurants, art dealing and much more. GOYOH's service is highly customizable to offer you the very best experience. Contact us today to find out more.