Although maybe not internationally as famous as Kyoto or Tokyo, Setouchi is a wonder to discover. It is well renowned among Japanese for its Moderate Climate, Sandy Beaches, and well-preserved Cultural Heritages.
Far away from crowded tourist areas, find the real essence of Japanese philosophy on the Pilgrimage Land.

Come to discover Setouchi Region
You probably never heard about Setouchi, right? It is normal since after all this is not the first place we are talking about when we think of Japan. And yet, this region is based around the Seto Inland Sea and counts more than 700 minuscule islands. It is surrounded by three of the four main Japanese islands: Honshu, Kyushu, and Shikoku. Hence, we can say without exaggerating that this is the center of the Japan archipelago. There are no less than 35 million peoples living on these coasts, within seven prefectures, each having a lot of potential and treasures to unveil. Here is a glimpse of what you can discover in Setouchi Region. 
Nature is rich all over this area and changes with the prefectures. Yet, the weather is generally warm everywhere throughout the year. Imagine azure blue colored sea and sky with nearby olive trees growing abundantly between them.  Does it remind you of the Mediterranean coast? It is, in fact, its actual nickname so you can expect a lot from it. In addition, Setouchi can be accessed easily since it includes several major cities equipped with an airport such as Osaka, Fukuoka or Hiroshima. You don't even need to pass by Tokyo to come and here is a glimpse of what awaits you in this wonderful part of Japan.
Naoshima, Insular Paradise for Art
A must to see for all art lovers. Located right in front of Okayama city, this small island is a marvel for the eyes. It is all thanks to the initiative of one man in particular, Soichiro Fukutake. This is him who started building ties between Naoshima and art at the beginning of the 1980s. 
Then, due to the prodigious work of numerous artists and architects such as the well-known Tadao Ando by example, it didn't take long for Naoshima to gain its international notoriety. If you go explore it by yourself, by walking or on bicycle, you will definitively be charmed by this island's interesting museums and hidden sculptures scattered all over in nature.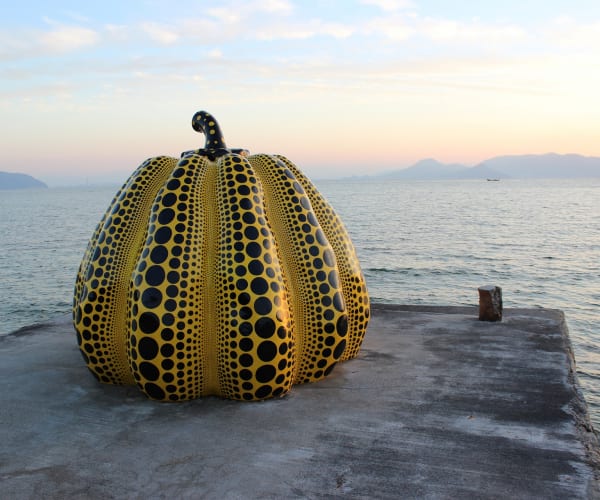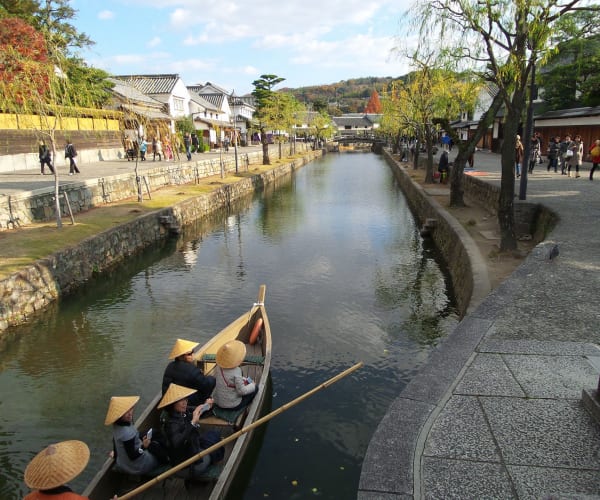 Kurashiki, The Venise of Feudal Japan
You are looking for the atmosphere of Kyoto with more authenticity and without tourists? There is a place that should delight you. Few kilometers away in the west, In the vicinity of Okayama, another charming little town lies in a serene atmosphere unchanged for centuries. Kurashiki is its name. It used to be a harbor for rice trade during the Edo period and nowadays old storehouses' sleek facades are still reflecting the lifestyle of this epoch. 
This past merchant city is also free of power lines, which is extremely rare in Japan. Come to visit its emblematic silent canals bordered by weeping willows. You can also embark for a boat tour along and let yourself drift into yesteryear Japan.
Being a world heritage and national treasure at the same time, you can easily imagine how important it is. Indeed, Himeji castle is certainly one of the most splendid and notorious Japanese castles. There are many reasons for that. First, its uncluttered snow-white appearance is quite unique. It contrasts with the mainstream standards and in particular its rival, the so-called "crow castle" of Matsumoto.
It is particularly appreciated during spring since the cherry-blossoms at the foot of its moats perfectly suit the beauty of the site. Furthermore, the "white heron castle" unlike most of the Japanese castles has never been destroyed until nowadays even though it was built at the beginning of the 17th century. Therefore, Japanese people consider it half as a miracle which has stood the test of time while keeping its grandeur.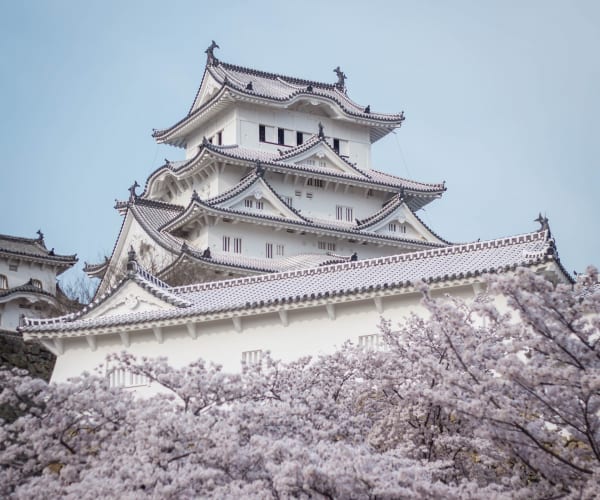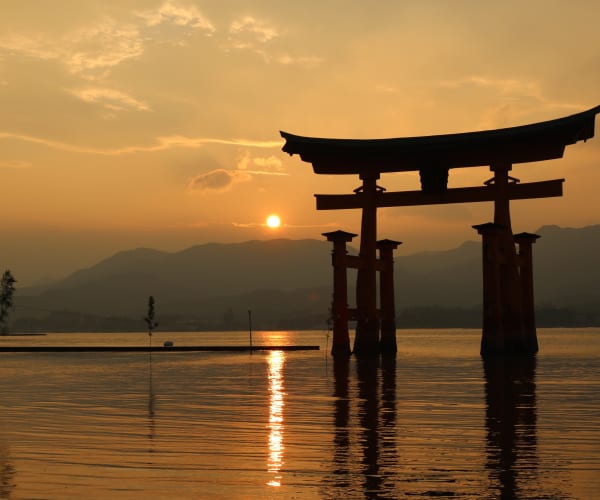 Itsukushima Shrine, one of the three national most beautiful scenic sights
Although this ranking has been made arbitrarily by Hayashi Razan, a Neo-Confucian Philosopher born at the end of the 16th century, just by looking at the outstanding number of visitors who come each year to this touristic spot and to the tons of pictures taken, we can only agree with him. 
This 16 meters tall torii, Shinto shrine archway, is accessible from Hiroshima in less than one hour. Thus, in order to benefit the most gorgeous view possible, we recommend you to stay a few days in Hiroshima and to regularly check the weather and tide's current situation before to come admiring the sacred island.
If you are interested in traveling in the Setouchi Region and would need some help, please contact GOYOH. Also, If you would like to use our Services, Feel free to Request an Invitation.