The Capitol Tokyu offers its Guests the opportunity to participate in an authentic and unique Shinto ritual at Hie Shrine. Come to feel the essence of Japanese spirituality through the Way of Gods.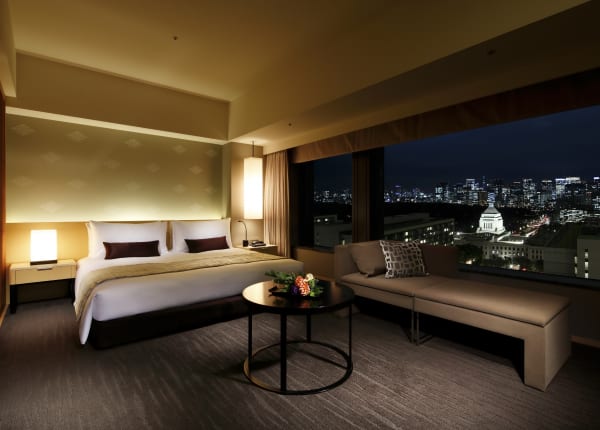 The Capitol Tokyu is literally the first hotel born from foreign investments in 1963. Since that time, this hotel always knows how to keep its number one place by providing a wide range of high-end rooms, restaurants, fitness, spa and well more such as meeting rooms, a photo studio or a flower shop by example. 
No wonder why international celebrities like The Beatles or Michael Jackson used to stay here when visiting Japan. However, The Capitol is not a simple luxury lodging facility like the others. More than anything, professionals who work here are constantly striving in order to share and show a real Japan to their customers through original and exclusive experiences. 
Surrounded by vivid green trees and huge buildings, Hie Shrine lies solemnly at two minutes-walking from The Capitol. Besides its extremely convenient location and to possess sacred sword registered as a national treasure, this Shrine is also gifted with a walk full of red tori gates like the famous Fushimi Inari-Taisha in Kyoto. 
Not only wonderful, Hie Shrine is also one of the most important worshiping places of the archipelago due to its history. It was dedicated to the Shogunate, military leaders during the feudal period of Edo and is now reserved to pray for the Gods of the imperial residence.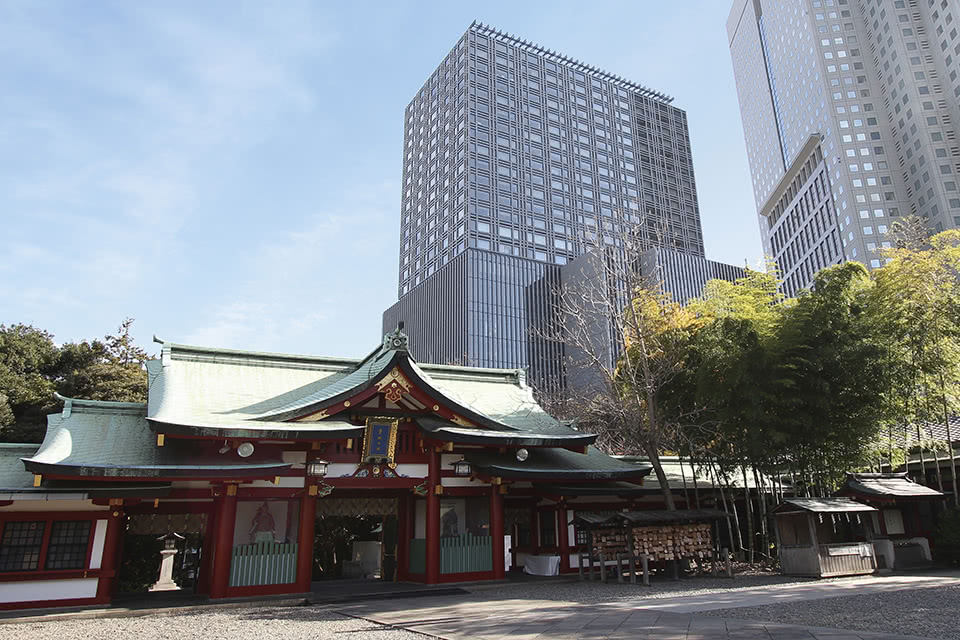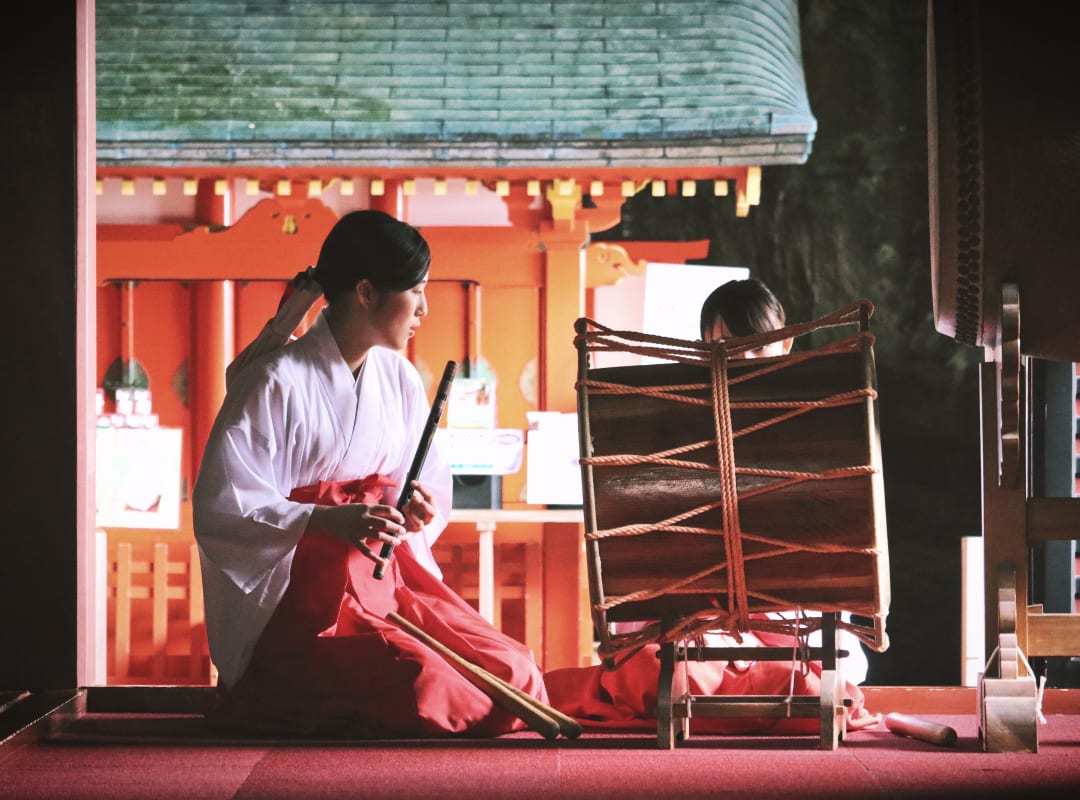 The oldest Japanese spirituality
Shinto is the indigenous Japanese religion and can be translated as "the Way of the Gods". As suggested by the name, Japanese people are not attached to one God in particular. Far away from the trap of fanaticism, they tend more to respect nature and objects around and to ask their local deities for their support in life. 
Come along with the Miko, the Shrine maidens, and enter the main building where nobody can't access usually. Once inside the Shrine, the Miko will start to perform a magical dance with the sword in order to transmit your wish to the Gods. It is quite common in Japan to pray for important life events such as business success or easy childbirth. Why won't you try to take part in this cultural experience which is an open door on the ancestral Japanese philosophy?
Looking for more Information about Shinto Ritual in Hie Shrine or The Capital Tokyu? Please, contact GOYOH. If you would like to use our Service, Feel free to Request an Invitation.