The Internationally renowned Chef Yuichi Kamimura just opened his New Restaurant in Hirafu Village. Come to find out how the iconic Michelin-starred Japanese-French's little sister became so quickly popular.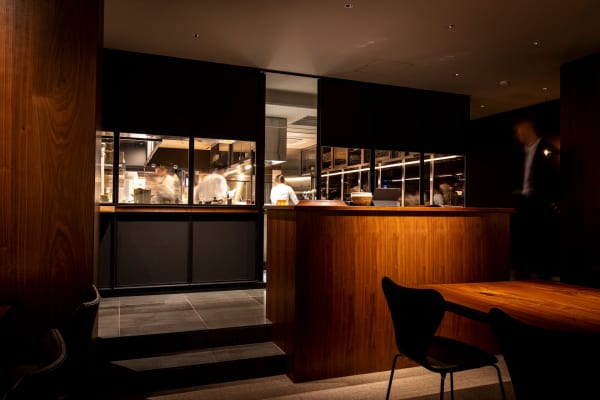 Niseko might be one of the most loved destinations in Hokkaido for Japanese people. Still, there are not many foreigners coming here, especially from Europe or the USA. In fact, it is just because most of the places we keep hearing about Japan overseas are Tokyo, Kyoto, Osaka, and Hiroshima.
Yet this beautiful town has a lot to offer, both in winter as in summer. By example, the wonderful landscape on the Mt. Yotei or Annupuri mountain range can attest it. If you try to eat at the newly opened restaurant Kitchen in Niseko, you will be more than lucky to be placed right in front of it. Just imagine enjoying a refined dinner with a superb view of the Mt. Fuji of Hokkaido before to go relax in heavenly hot-springs. 
Behind this success, there is one name: Yuichi Kamimura. This famous head chef who is born and grew up in Hokkaido is also the founder of "Kitchen". He used to play a lot in his parents' restaurant during his childhood. Hence, without knowing it, he ended up becoming himself passionate by gastronomy naturally.
However, he did not start everything in Hokkaido. This is only after ten years spent to learn more and improve his cooking skills in Australia that he came back home and decided to start his own restaurant. His first success, "Kamimura" shortly became the emblematic place to eat in Niseko and was even awarded a Michelin Star. 
It's just only lately, the 2nd February 2019, that Mr. Kamimura officially launched his new restaurant "Kitchen" with the wish to share more widely his creativity to new guests. 
Restaurant Kitchen in Niseko: Finest Blend of French Inspiration & Japanese Knowledge
Contrary to his first restaurant which was mainly composed of set menus, Kitchen provides a wide range of a la carte dishes in order to give guests the opportunity to choose various flavors according to their preferences. Besides delicious appetizers such as sushi rolls, pate de campagne or foie gras, they have many splendid specialties as main courses like braised wagyu, duck confit or lamb cutlets. Furthermore, their high-end wines, cheeses, and cocktails are excellent too without being overpriced for their qualities like it is sometimes the case, unfortunately. 
Monday to Saturday, from 18:00 to 23:00 (Last order at 22:00)
Please note that Kitchen will be closed at the end of the Winter Season the 6th April 2019 and that this restaurant is reserved for adults only.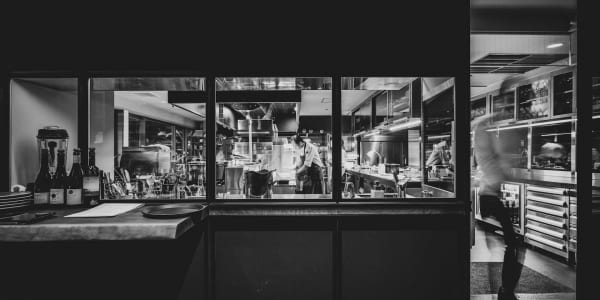 GOYOH can help you to book one of the last tables for the peak season so if you're interested, please Contact Us. Also, if you would like to use our Service, feel free to Request an Invitation.