Tokyo Supercars offers the greatest driving experience of your life: Explore Tokyo in a majestic supercar!
Supercars are high-performance sports cars and we all recognize the familiar and exciting sound of their smooth engine revving to life as an announcement of greatness and power. Encounters like this already leave a big impression, but actually driving a supercar oneself can be a rare experience that only a few people ever get to witness in their life. However, one company is about to change this. Sharing their love and enthusiasm for these extraordinary vehicles, the founders of Tokyo Supercars are offering exclusive driving experiences making supercars more accessible for a broader public.
Their line up includes well-known brands such as McLaren, Rolls Royce, Ferrari, Lamborghini, and Aston Martin, and if you ever wondered what it feels like to drive different supercars on the same day and experience the difference in terms of aesthetics, handling, engine sound, and performance, you will be able to try multiple ones at one of Tokyo Supercars' driving experiences. We are sure that you will find the right fit for you among their activities to make your heart beat faster. Alone or in a group, Tokyo Supercars can arrange any experience at your convenience. Further, supercars and sports cars are also conveniently available for short and long-term rental.
Explore the City in a Supercar of Your Choice
Tokyo Supercars takes you on a tour through Japan's capital to drive over the iconic multicolor illuminated Rainbow Bridge in Tokyo Bay and gaze at the spectacular night landscape of the city. You will have the chance to not only drive one supercar but two since cars will be swapped in between.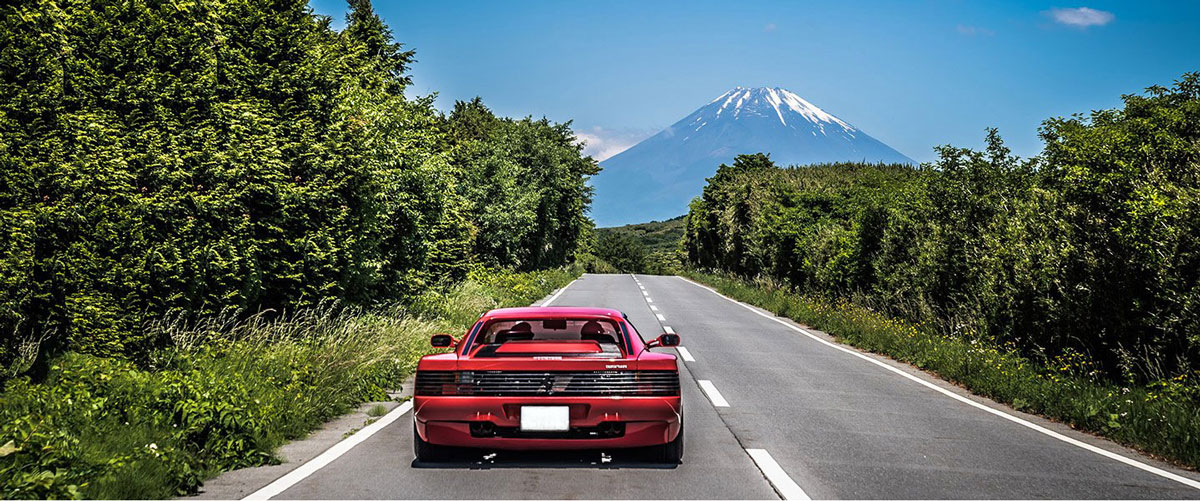 A Trip through the Japanese Countryside
One of Tokyo Supercars' signature experiences is a drive to the beautiful area of Hakone. This will give you the opportunity to get the best feel for a supercar on a long-distance drive and really indulge in the exciting and adventurous side of a supercar. A delicious lunch at Gora Kadan Onsen in Hakone is available and will power you up for your drive back to the big city.
Tokyo Supercars also offers racing experiences at circuits around Tokyo such as Fuji Speedway Main Circuit, Fuji Speedway Short Circuit or Mobara Twin Circuit. A typical race experience includes one or two sessions in one of their legendary sports cars, the Toyota GT86s. A professional instructor teaches you how to drive correct and safe to have the best experience possible while getting the adrenaline rush you are seeking. Your speed will be measured, and participants can compete against each other. If you prefer to drive your own car, the experts from Tokyo Supercars can teach you how to get the full potential out of your own engine.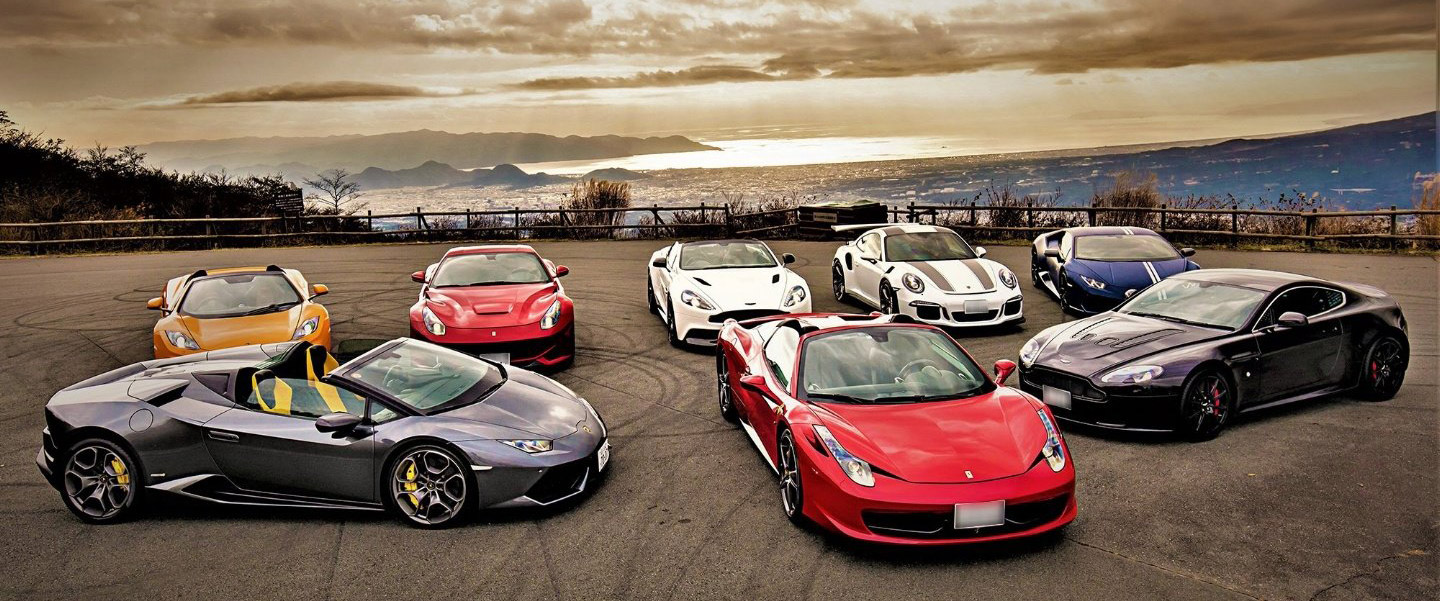 VIP Experience: Take Your Team on an Unforgettable Journey
Tokyo Supercars is the perfect adventure to bring your team closer together. Whether you want to treat your executives and partners to a very special experience or have your colleagues compete in the race track against each other, the joy of driving a supercar will be a true treat to you and your team and will show your overseas guests the beauty and hospitality of Japan.
Tokyo Supercars is not only a service provider, it is also a community of supercar lovers and enthusiasts that share a passion. Supercar fans come in all variations: one is thrilled by the speed, another one fell in love with the design, a third one is fascinated by the smoothness of the ride. Tokyo Supercars regularly holds network events where interested people can join, share their love for supercars and meet fellow fans of these deluxe cars. You can even take the vehicles on a short test drive for an insight into the world of supercars.
Would you like to jump into one of the exclusive cars by Tokyo Supercars and make an engine roar? Contact GOYOH to arrange your next adventure! For more information on Tokyo Supercars and their line-up, please refer to their homepage.