A historic house from Tochigi Prefecture gets relocated to Hokkaido and becomes home to extraordinary art and cuisine.
Somoza is many things: a café, a restaurant, a tea room, an art gallery, a hub for creatives and travelers alike. Combining traditional craftsmanship and modern design elements, Somoza has quickly become a favorite in Niseko among locals and tourists alike since its opening in late 2017.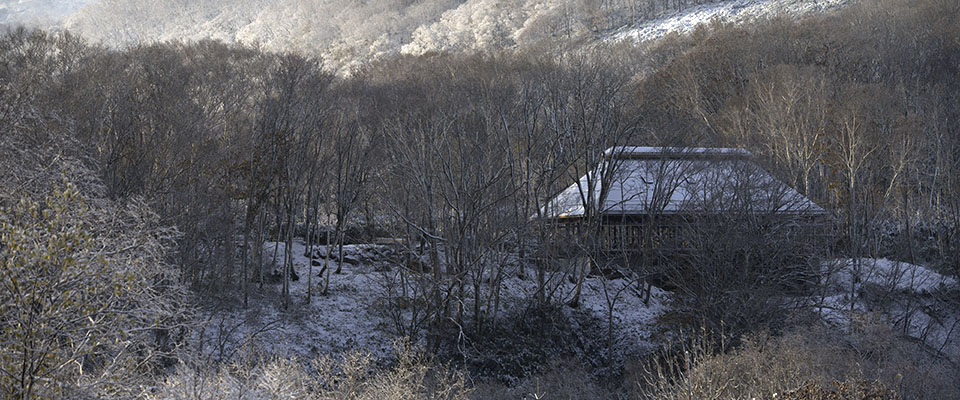 Dining at Somoza: Creating a Deep Connection and Experience
During the day Somoza houses a charming and airy café offering light meals and beverage that is ideal for spending some leisure time and meeting friends. In the meantime, the restaurant provides a balanced lunch menu with a selection of the best regional and seasonal dishes and flavors that Hokkaido has to offer.
When the sun sets, the space turns into an exclusive dining area hosting an intimate dining experience. 12 seats are available at a single round table that becomes the playground of a remarkable "Omakase" course menu. For larger groups, additional seating is available at two more tables in the shop and gallery area. All items of the course are personally chosen by the Chef and highlight local flavors and ingredients.
Highlighting the changes of the season, the new summer menu is a symphony of fresh flavors from locally sourced ingredients and preserved foods from the earlier season. Since this year many of the vegetables even come from Somoza's very own garden making it even more sustainable and bringing only the freshest produce to the table.
The ingredients used each come with a story of their own that the visitor will get to know during their time at Somoza. Eating here is not just simply about the food, it is about experiencing, learning, and creating deep connections. From seaweed and miso to unique salts, the chef knows their individual stories and the people behind the products.
The visitors are part of the journey to the final dish and oftentimes the final step of preparation is being conducted at the diner table itself. Visitors to Somoza can even take a piece of their flavor home and purchased home-made smoked food goods in the in-house store.
Somoza is not just any house. It is a 150-year-old kominka (a traditional Japanese farmhouse) from Tochigi Prefecture near Tokyo that has been dismantled and completely rebuilt up in Hokkaido.
It had been home to many generations of the same family but could not be maintained any longer by its aging owner. Shouya Grigg, the driving force behind Somoza, is now preserving and re-purposing this house that has lived through some of the main events that shaped Modern Japanese history.
Now it is housing a café and a dining area on the ground floor while the attic resembles a traditional Japanese tea room where visitors can experience a traditional Japanese tea ceremony. The lower level is used as a gallery with regularly changing exhibitions by local artists, and as an event space.
While keeping the original charm of the farmhouse, Grigg has implemented his own signature style into the reconstructed building. Rough edges, natural materials, and found objects and objet d'art support the characteristic feel of the old farmhouse. Built on a cliff, the spectacular view overlooks a river and reaches back to the mountains, making not only the house itself an attraction.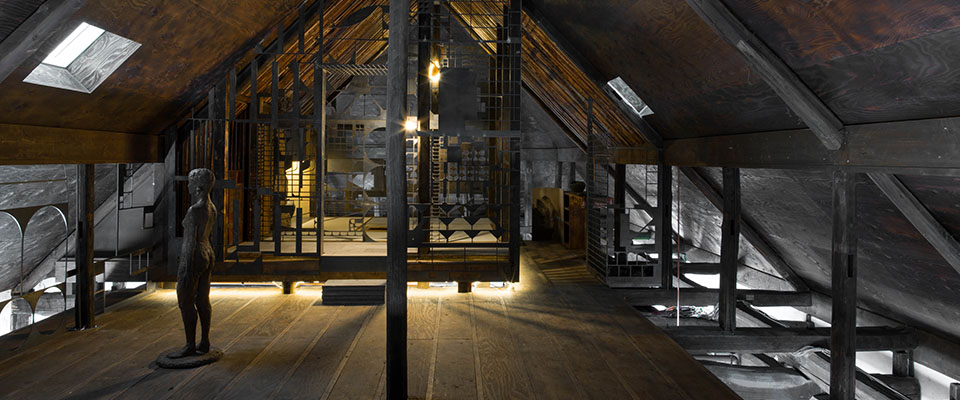 The Person Behind Somoza: Shouya Grigg
Shouya Grigg is an artist, an innovator, a creative soul with a passion to bring his visions to life. Originally from England he grew up in Australia and settled in Japan in the early 90s where he found his home in Sapporo. Back then the Northern Island of Hokkaido was relatively underdeveloped in terms of tourism but Grigg saw potential in this winter paradise and nevertheless started his first project in Hirafu – the renovation of an old pension – which has nowadays become a bustling international ski resort area. Since then Grigg developed a dozen projects under his brand "Sekka" and has been shaping Niseko's landscape with his innovative approaches to housing, art, and dining.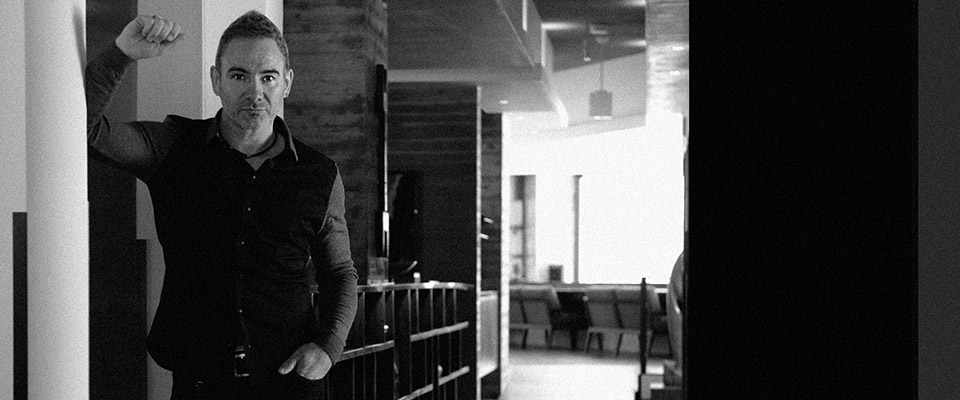 Summer Season (April – November)
Open Friday, Saturday, Sunday and National Holidays
Cafe: 10:00 – 16:00 (Last Order 15:30)
Lunch: 12:00 – 14:00 (Last Order: 13:30)
Winter Season
Open Monday – Saturday (Monday – Sunday during Christmas & New Year Period)
Cafe: 11:00 – 16:00 (Last Order 15:30)
Lunch: 12:00 – 14:00 (Last order 13:30)
Dinner: 1st Sitting 18:00, 2nd Sitting 19:00
Somoza is located 10 minutes away from Hanazono Resort and 15 minutes away from Kutchan by car. For dinner reservations, a convenient shuttle service is provided between Kutchan, Hirafu and Somoza [reservation required].
Contact GOYOH to reserve your desired date and time at Somoza and explore the unique feel of a 150-year-old farmhouse paired with incredible cuisine from the North of Japan.