Japanese hot springs called Onsen are a natural miracle that will relax your body and soul.
The benefits to Japan's location in a seismically active region are no shortage of thermal water and thousands of Onsen, the Japanese version of hot springs. Onsen have been engraved in Japanese culture for thousands of years and Japanese people almost religiously go there to relax and enjoy some family time.
Onsen come in many shapes but they often cherish the traditional Japanese aesthetics and have an outside bath surrounded by a Japanese garden or beautiful scenery. There are usually separate areas for men and women but a private bath can oftentimes be booked for a more exclusive experience.
Thermal water is a rich resource in Japan and its chemical and mineral composition is supposed to have positive effects on your health and skin. There are many different types of thermal water each having a unique profile and benefits and ranging in color from clear to milky to red.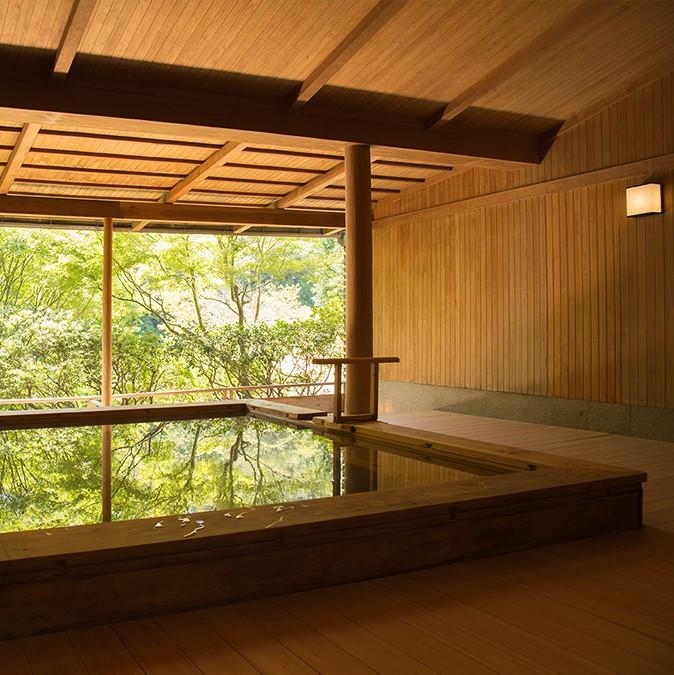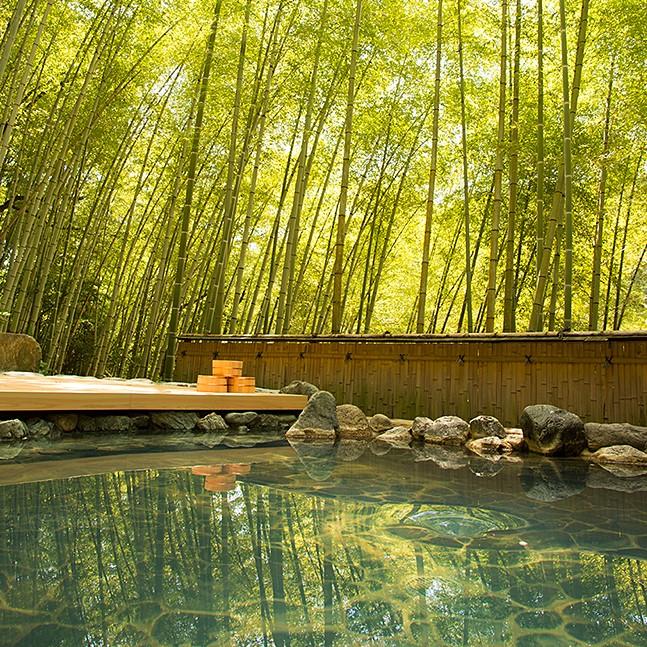 Before you enter the relaxing hot water there are a few steps to be aware of before:
1. Sorry, no clothes allowed
First of all, it is mandatory to bath naked – sorry but no clothes or swimwear are allowed. You might be hesitant at first but it is actually surprisingly easy to overcome any anxiety in the comfort of the thermal water.
2. Take a shower before you bath
Before you enter the water thoroughly clean your body under the shower. Since multiple people enter the same water it is unconsidered unhygienic to enter the common bath with an unclean body. The same goes for Japanese homes where a family will use the same bathwater. This way you can enjoy the natural benefits of the water without the excess use of chlorine or other disinfectants.
3. Feel free to use a "modesty towel"
People are not prone to stare or judge inside an Onsen but feel free to use a small "modesty towel" to cover up and feel more comfortable out of water. You'll see many Japanese people wrapping it around or placing it on top of their heads as towels or hair not allowed to touch the water.
Japanese Onsen water is hot, very hot! Oftentimes ranging between 40 to 44 degrees you'll certainly warm up quickly. If you are new to Onsen please let your body gently get used to the high temperature starting with a few minutes inside the water. If you feel lightheaded take a rest and have some water or milk to drink.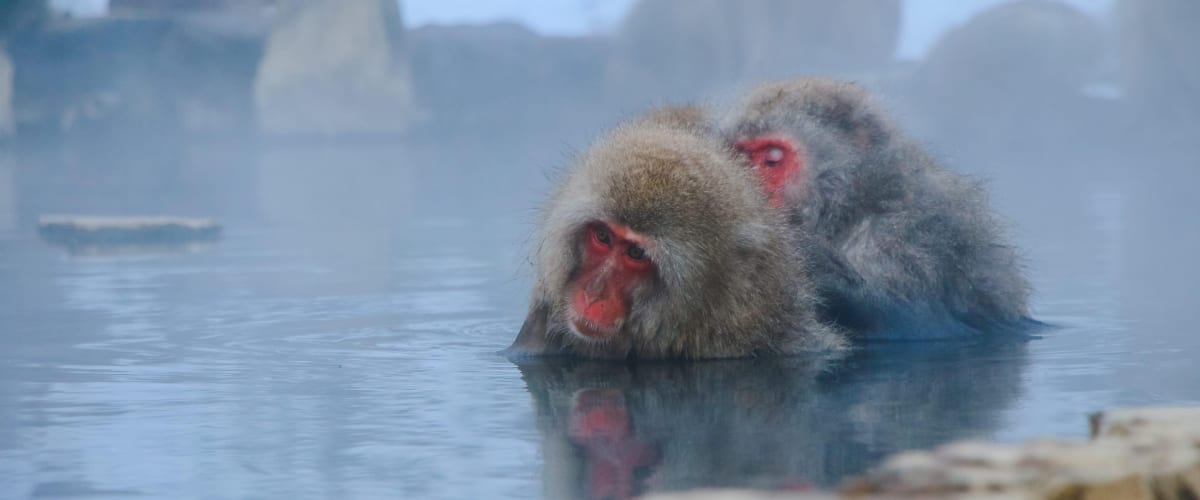 If Onsen just isn't for you
International tourists might feel uncomfortable to bath with strangers but you don't have to miss out on this experience. Many Japanese inns called Ryokan or luxurious resorts offer access to private baths where you can enjoy the soothing water on your own, with your partner or family. The added privacy certainly helps to feel more comfortable and appreciate the natural wonders of Japan.
If you prefer to stay out of the water at all, why not let GOYOH arrange a visit to the famous monkeys of North Japan who have discovered the comfort of hot springs and enjoy their bath time to the fullest. It is stunning to observe the wild creatures relax and socialize with each other.
Feel free to ask GOYOH about Onsen recommendations. We can arrange a day trip or overnight stay during your vacation in Japan.