As the petals of the cherry trees are slowly falling, Japan gets ready for its next flower spectacle: the elegant beauty of Wisteria.
Lesser known but nevertheless stunningly beautiful are Japan's wisteria plants. Gently swinging in the breeze they create a roof of purple rain above the heads of spectators.
Japan's wisteria certainly do not have to hide away after the national craze on Sakura cherry blossoms has faded. Carefully cultivated and groomed, entire tunnels of wisteria have been created. Their strong trunks are twisting around posts and build a tight network of endless flowers when in bloom.
Wisteria typically blooms in late spring and slowly open their blossoms from top to bottom.
Wisterias are actually difficult to cultivate and may take decades to bloom. Needless to say that in Japan they have found dedicated hands to take care of them and elevate their beauty to a yet unseen state of perfection.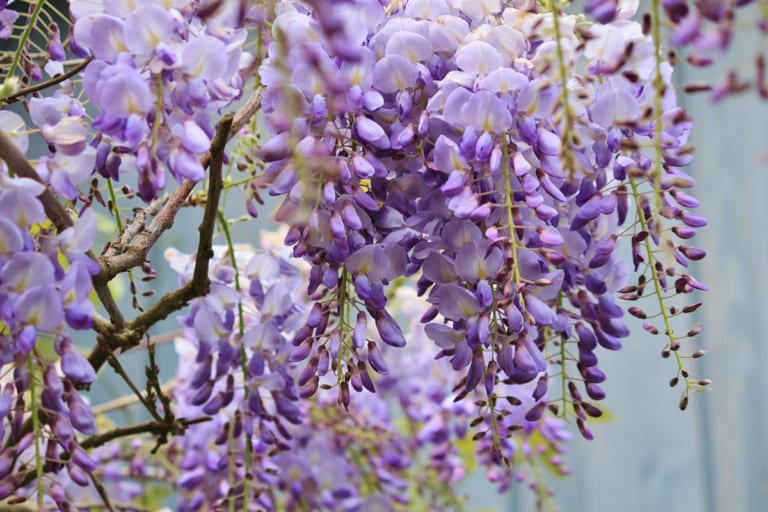 The Best Wisteria Spot in Japan: Ashikaga Flower Park
When speaking of wisteria, Ashikaga Flower Park stands out like no other. Located in Tochigi Prefecture it is a good day trip from Tokyo and offers nearly endless views of dazzling purple blossoms.
In total over 350 trees are growing on the premises making it Japan's best spot to fully enjoy the beauty of wisteria and one of its oldest wisteria dates more than 150 years. Having expanded greatly over the years, nowadays 160,000 clusters spread over more than 1,000 m² creating a sea of flowers in Ashikaga Flower Park.
One of the highlights at Ashikaga Flower Park is an 80m long tunnel covered in blooming wisteria. The wisteria tunnel has become known worldwide for its unique and extravagant sight making it a pure joy to walk through.
Around the same time, the colorful Rhododendron is actually also in full bloom. This makes a trip to Ashikaga double the fun and you will be able to enjoy a variety of different flowers.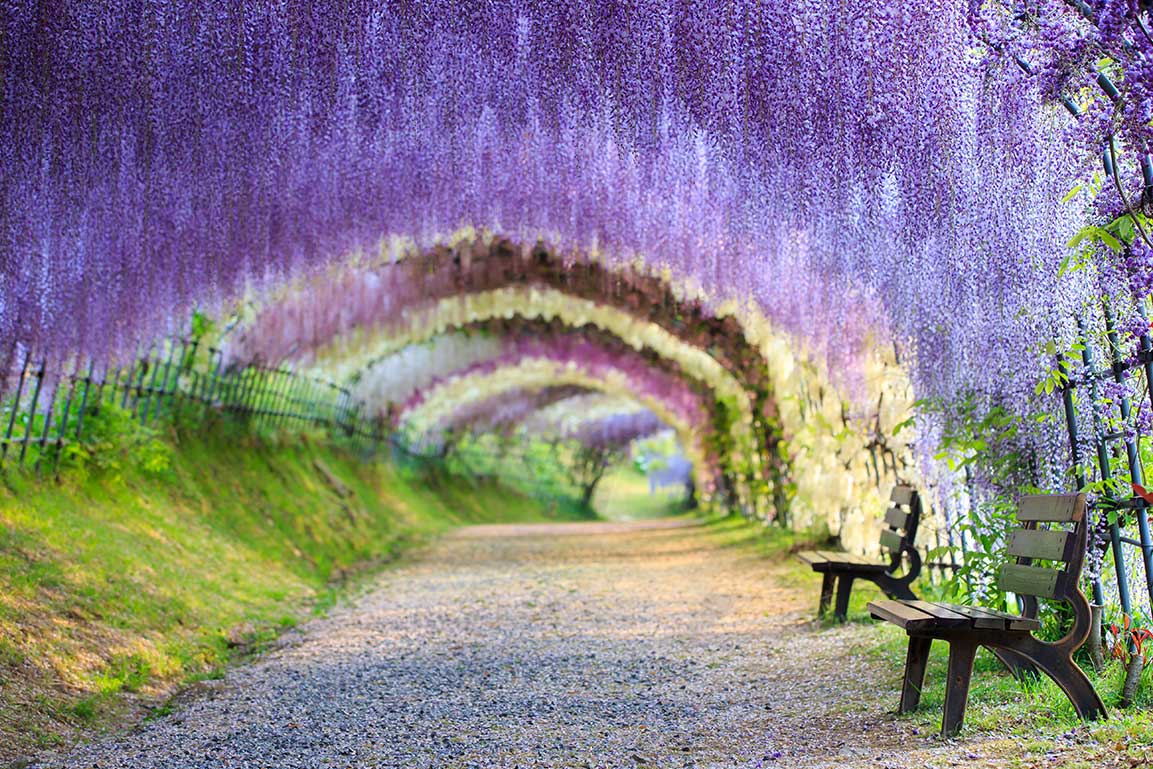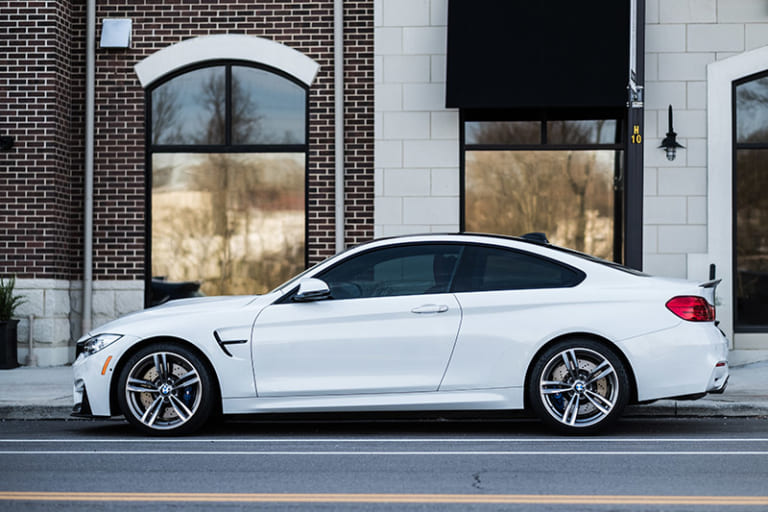 To get to the best wisteria spots without any hassle, we highly recommend booking private transportation. GOYOH can arrange comfortable vehicles with private drivers who will safely get you from one place to another.
A private vehicle gives you the freedom to spend as much time in one place as you wish without wondering about the next bus or train schedule. You can also save a great amount of time since places like Ashikaga Flower Park are located in quite remote areas without sufficient access to public transportation.
Moreover, public transportation to popular spots can get incredibly crowded and the comfort of your own four wheels highly increases the quality of your experience.
Come with us to visit Japan's wisteria hotspot and create unforgettable memories. Contact GOYOH to plan your trip to see the beautiful wisteria of Japan.