A rather unconventional way of transportation is awaiting you in the Setouchi region: Charter a private seaplane to discover the beauty of Japan's Inland Sea.
Jump on a Kodiak 100 amphibious aircraft and explore the sky above the stunning landscape of the Japanese Inland Sea.
Setouchi Seaplanes is the first seaplane service in fifty years and has been operating since August 2016. Located in Onomichi Floating Port in Hiroshima Prefecture, you can easily explore the wider area around the magnificent Seto Inland Sea on board of a seaplane.
Combining the best of the sea and air, flying in an amphibious aircraft is a unique experience that should be on every traveler's bucket list.
Seaplanes: A Hybrid of the Sea and Air​
Seaplanes are a fascinating invention of human creativity. Taking off and landing on water is a unique feeling and experience that you won't forget that fast!
The development of seaplanes had been moving rapidly since the first World War as an efficient way of transportation. Having served mainly military purposes in the past, seaplane has nowadays found their use in rescue operations, tourism and as a means of transportation within remote areas such as the Alaskan or Canadian wilderness.
Even though their commercial use has been decreasing over the past decade, they remain a fascinating mode of transportation for Young and Old alike and operations such as Setouchi Seaplane are preserving and celebrating this unique way of flying.
At Setouchi Seaplanes, US-made Kodiak 100 are being used that can seat up to 10 persons including the pilot. With a range from 500 to 1.000km it is an ideal way to explore the area. The spacious internal space offers comfortable leather seats and large windows to enjoy magnificent views. A special edition painted in signature red has even been designed by Hayao Miyazaki, co-founder of the famous animation studio Ghibli (known for blockbusters such as "Princess Mononoke" or "Spirited Away") and is carrying the name "L'ala Rossa". The calligraphy on the tail fin has been created by film producer, Toshio Suzuki, who is associated with Studio Ghibli as well.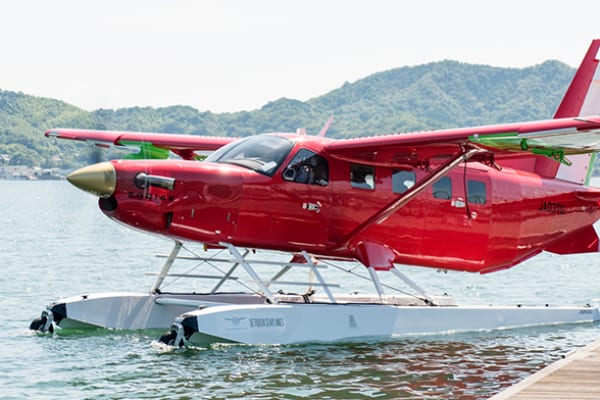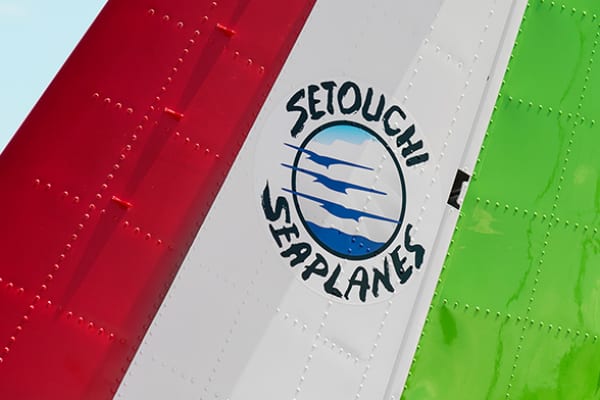 「Photo/Tetsuya Ito ©SETOUCHI SEAPLANES」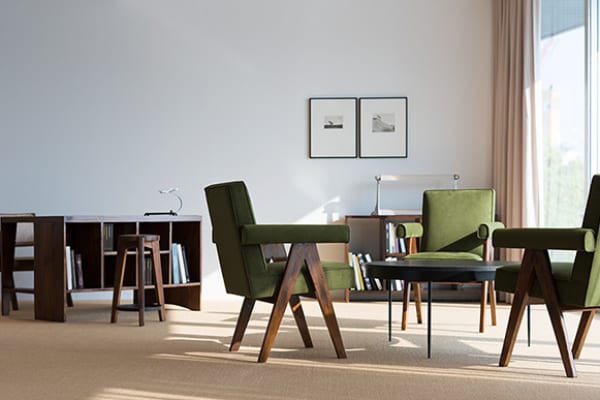 Ready to Take Off: Modern Dock Facilities at Bella Vista
Setouchi Seaplanes operates from Onomichi Floating Port in Hiroshima Prefecture. The port houses a comfortable lounge that is ideal to spend the last minutes before boarding. Light refreshments and drinks are available for visitors. The bright and airy facilities are decorated with antique furniture.
Another lounge is located in Hiroshima Airport for guests that travel to Onomichi Floating Port. This is perfectly combined with a stay at Bella Vista, a luxurious spa resort offering world-class wellness services and gourmet cuisine.
Flights with Setouchi Seaplanes are available all year round (except Wednesdays and Thursdays). GOYOH can conveniently arrange drop-off and pick-up at the port. Providing multiple departures a day from morning to afternoon, a trip on a seaplane can easily be fit into your travel itinerary.
What awaits you is a 30-minute plane ride starting from Onomichi Floating Port and passing Mukaishima Island and Omishima Island while opening marvelous views on the sea and multiple smaller islands.
For more flexibility, you can charter a plane ride to take you on your very own customized tour.
Contact GOYOH to reserve your spot on board of a Setouchi Seaplane.