Millennium Art of Japanese Bonsai
Japanese Bonsai is without any doubt one of the most sophisticated arts that Japan can be proud of. You may think this is just small trees if you are not that much of a connoisseur. Yet, these natural compositions are the finest result of more than a thousand years of historical inheritance and complex evolution. 
In general, many Bonsai are aged of several hundred years and are cultivated from generation to generation. However, they were never as popular as today. Indeed, according to trade statistics from the Japanese Ministry of Finance, their export value exceeded 9 Billion Japanese yen in 2018. In addition to these incredible numbers, keep in mind that China's export percentage has been multiplied by 4 in only 5 years. 
However, Bonsai art exists in other countries so how did Japan become able to run the monopoly of the market? We tell you everything and you might be considering to buy a Japanese Bonsai after.
Why Japan is exporting so much?
Even though the art of the "miniature potted plant" is originally from China, anyone knows that Japan is actually the leading country worldwide. In fact, there are only a few Chinese manufacturers who are able to create high-quality Bonsai. Furthermore, older generations represent the majority of them. 
On another hand, this art is well developed everywhere in Japan and is still passed down from generation to generation. Hence, you can guess that it tends to be cheaper to buy a Japanese Bonsai than to look for it in China. 
The centuries-old years Bonsai are especially beloved among foreigners. By example, it is not uncommon to see Chinese buyers ordering thousands of dollars a day. This trend is not likely to change and this is why more and more people start to feel interests for this new kind of investment. 
Where to Invest in Japanese Bonsai?
You would like to invest in Japanese Bonsai? Yet, you don't have time to go assist to auctions and you don't trust online sellers. Well, you are right to be careful. 
Don't worry, there is still an alternative option for you. Our GOYOH team is based in Tokyo and can arrange for you a professional butler. He will assist you with direct Bonsai information, useful advices, exclusive sellers. Hence, through this service, you will be able to buy a Japanese Bonsai quickly and easily.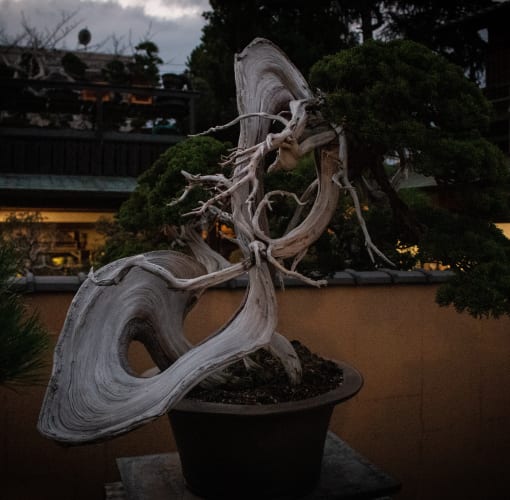 Bonsai art takes its essence in famous mountains, rivers and nature. If you are looking to know more in-depth about this refined knowledge, you better have a look at the Omiya Bonsai Art Museum in Saitama. Here, you can also purchase younger Bonsai which are ideal to be placed in a home courtyard but also for investment. 
You have no interest in young trees and are looking for a masterpiece directly? As mentioned before, Japan is gifted with many notorious hundred-years-old Bonsai. They all lived a different history through this unique archipelago. There is even one that experienced the nuclear explosion among them. Although born nearly 400 years before, it has been cultivated by the Yamaki family for 6 generations and stands intact like untouched by time. 
So far, we talked to you about classical Bonsai. However, the Japanese company Hoshinchu developed a new exclusive concept.  Through the magnetism field, they managed to create Bonsai that are literally floating above their pot. 
Yet, in a deep respect for ancient Japanese knowledge of nature, they took care to blend delicately technology to tradition. Hence, If you are looking for originality, these Bonsai are for you. Furthermore, you have the possibility to chose your plant and plant pot among an extremely wide selection.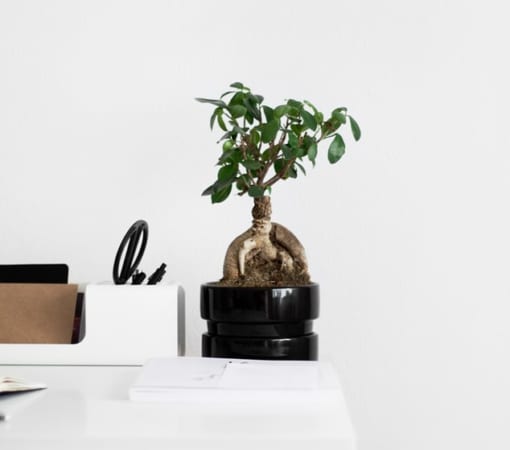 If you were looking to invest in Japanese Bonsai when you reached our article, then you came to the right place. We can introduce to you all kind of Japanese Bonsai and help you with fast and convenient investment management.