In collective consciousness, steel is more often than none synonym of impersonal urban architecture, dull buildings and greyish tones. Yet young Australian artist Matt Hill has decided to use this material to embody the opposite, Nature and Animals.

As you will see, he is a master of his craft. GOYOH is glad to introduce to you Matt Hill and his mesmerizing world.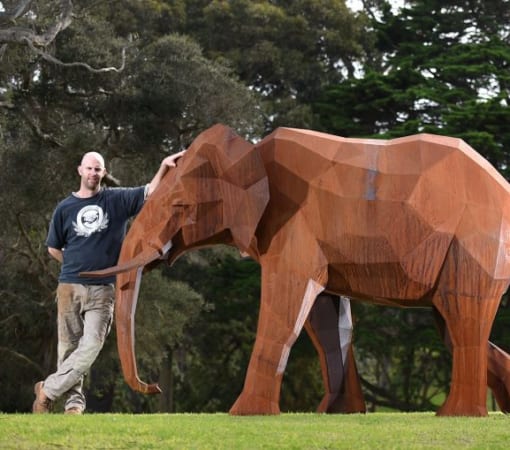 Australia born and raised
Matt Hill spent his childhood on the Mornington Peninsula, south-east of Melbourne. The fact he would wind up living most of his twenties in Japan, and later become an award-winning artist wasn't a foregone conclusion back then.
Matt was born to a carpenter who "had all the tools anyone could dream of", which he learned to use with him through an apprenticeship since he was 17. He wasn't however planning to follow in his father's footsteps. Far from being out of disregard for the craft, Matt felt he was more interested in using this knowledge in woodworking and metalworking to create something.
Yet he didn't carry out this idea at the time. Instead, he decided to move into the Japanese northernmost island, Hokkaido, following his passion for snowboarding.
Matt Hill left his home country in 2002 and was supposed to come back only 5 months later. However, life does not always turn out the way one expects and this few months eventually turned into seven years. 
When he arrived, Matt decided to settle in Niseko, winter travel's benchmark in Japan. There, he was co-owning a bar called Fatty's while mainly working as a carpenter in the summer, and as a snow-shoveler in the winter. The need to adapt his skills to Japanese traditional joinery forced him to do things differently: it strengthened his interest in welding and allowed him to improve his accuracy.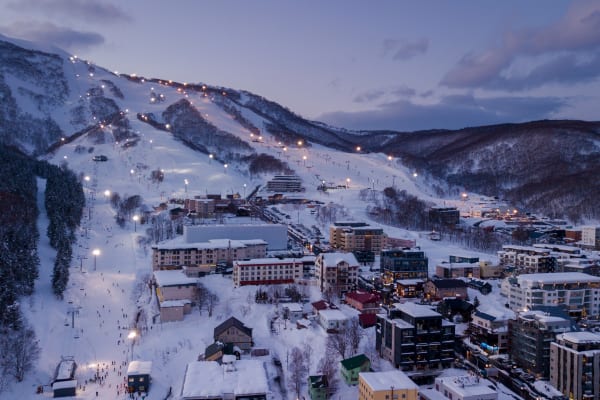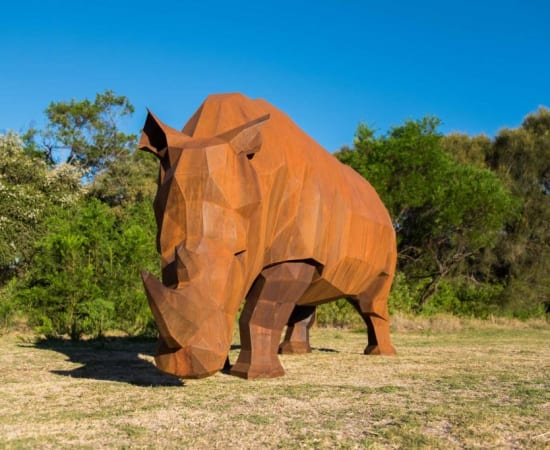 When Matt returned to Australia, he began to realize time had passed and most of his friends' situation had changed with it. So had he, as he was about to enter his thirties while finding himself at a loose end. That's when his father suggested him to weld some metal in his garage, and from rusty pipes, Matt started to create little birds and dogs.
From then, he switched gears and decided to express his creativity through spherical and abstract subjects. Thanks to his experience, Matt was already able to visualize without difficulty two-dimensional forms in 3D, but discovering software AutoCAD enabled him to quantify the needed materials and hence become more effective. 
Shadow Sphere & Lit-up Series
Shortly after, as a result of his search for what he called himself the perfect form, his first abstract sculpture was born: The Simple Sphere, a symbol of heavenly bodies echoing to the concept of intrinsic linkage and its endless ripple effect. Marking a turning point in his life, it became the first of his artworks to receive an award: the Best Small Sculpture at the Albert Park Art Exhibition in 2013.
Building on this success, Matt worked on another spherical project, The Shadow Sphere. His idea was to create aesthetic artworks which can reveal a different visuals at night. He explains that in doing so, he can offer "two art pieces to clients with a single price". Since then, various other lighting-based designs have been brought to life, all just as fascinating. Have a glance at the Light in Limbo or at the Rippon Sphere and see for yourself.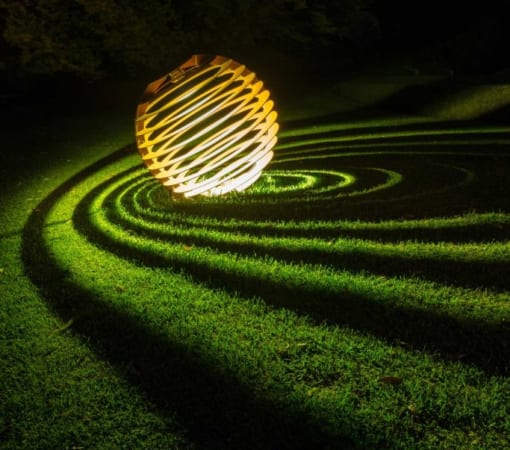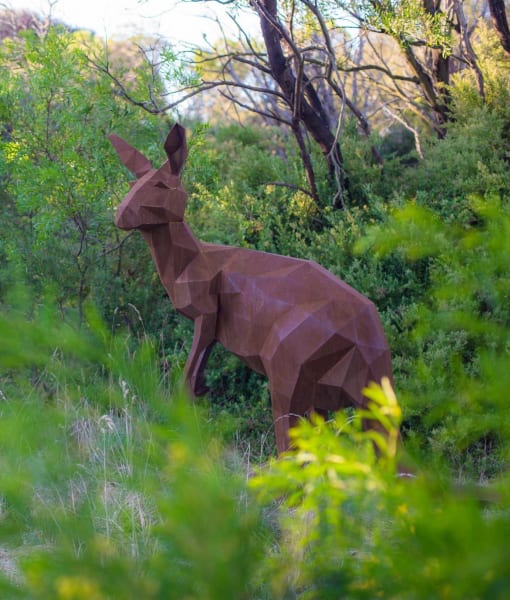 Matt's Most Emblematic Sculptures
Even though Matt made his name famous with its spherical art pieces, he is nowadays even more famous for his life-size animals. His motivation to build such sculpture came from an Attenborough's documentary about Africa. The grandiosity of the wild struck a chord with him and he felt the urge to represent it in its own way by welding 2D planes of corten steel and erecting multi-faceted life-size animals.
Recently, Matt received many awards for his extensive work and is more passionate than ever. Among said artworks, his African elephants Ellie and Billy won the People's Choice award at the 2017 Melbourne International Flower & Garden Show. The next year, he also received the second place for his kangaroo at the same event, while getting two People's Choice awards at the 2018 Lake Light Sculpture. 
He is starting to get international recognition but remains modest and focused on his new projects, as he always has. Wishing to share its success to benefit worthy causes, Matt also donated sculptures to charities. To give you just one example, his rhino 'Hope' raised $42,500 for the Australian Rhino Foundation. 
His impressive rhinoceros is now an integral part of Mlada Boleslav (Czech Republic) and Matt's unique design can also be admired in several luxury hotels in Niseko, Japan. There are already three of his installations there and surely some new gems will follow. As of now, 4 of his bears are welcoming guests in front of Panorama Niseko, his woven metal screens are wonderfully adorning Aya Niseko, while Ki Niseko is home to 6 smaller sculptures.
We hope you enjoyed getting acquainted with Matt Hill's unique world. As a rising star on the art scene, there is a lot more to expect from his future endeavors. If you would like to purchase some of his artworks, or need more information, feel free to contact GOYOH, and follow his Instagram!