Japan is highly praised all over the world for its outstanding Cuisine, unique Culture, ancestral Traditions, wonderful Nature, fascinating Anime and more recently... Modern Artists. GOYOH is glad to introduce you the 2 Contemporary Geniuses that you need to know.
One of the most representative figures of Japanese contemporary scene overseas, this avant-garde artist from Matsumoto who is behind the legendary polka dot pumpkin has a long & fascinating career behind. 
Everything started during her childhood when she was subject to hallucinations that pushed her towards the path of art. Although her family was opposed to that future, Kusama went to study nihonga (Japanese painting) at Kyoto but shortly she realized that she did not fit this old & rigid style. In addition, she did not like the general Japanese vision of women and so she decided to leave for the United-States when she was 27 years old.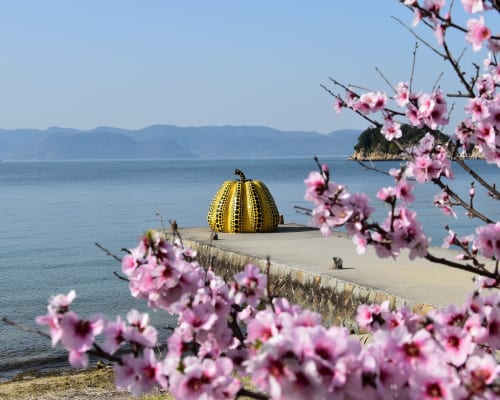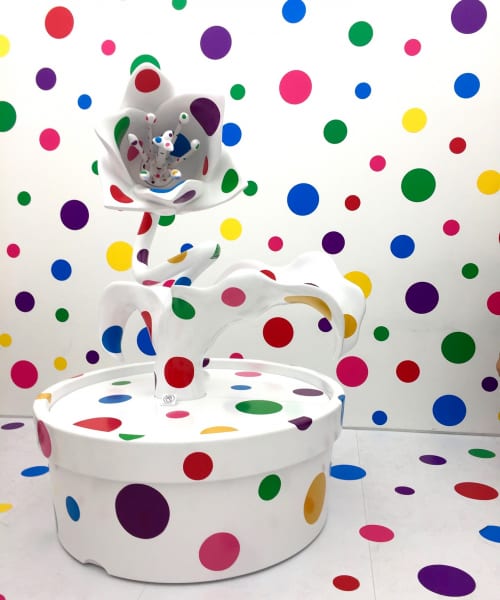 As soon arrived in Seattle, she entered the avant-garde & hippie movement of the 1960s while producing many works including sculptures, paintings, and well more complex art pieces using various mechanisms. Kusama received Georgia O'Keefe support during that time and her works gained popularity. But it was not enough to reach fame and this is in poor health that she decided to return to Japan in 1973.
Once back, she looked for art galleries but since she was considered as provocative for Japanese society at that time it was not easy for her to get accepted. Another battle for Kusama was her mental illness & even though she went early in her life to a psychiatric hospital, she never stopped to create amazing works which keep bringing attention from the entire world.
1993 marks a turning point for Kusama when she became internationally famous after exposing "infinity mirror room" & in 1994 her emblematic sculpture "pumpkin" was born. She continued to produce masterpieces after, even during her ninth decades and in 2017 the Yayoi Kusama Museum finally opened in Tokyo. 
Another highly influential ambassador of modern Japanese art overseas, his works are so famous to the point as he is often referred as "The Japanese Andy Warhol". In addition, he founded the artist management company Kaikai Kiki Co. where he is still taking care of different younger artists nowadays. 
During his youthful days, Murakami read a lot of manga & watch many anime while hoping to work in the animation industry later. Like Kusama, even though he majored in Japanese traditional painting he gradually started to distance himself from that field to focus more in-depth on some contemporary styles.
Since he was not satisfied with the situation of contemporary art in Japan that he considered as a mere copy of the western one, he decided to go to New York for one year in 1994. He was there mainly inspired by Anselm Kiefer & Jeff Koons and after his return in Tokyo, he started to expose across the United-states & Europe on a regular basis. 
This is six years later, in 2000, that he finally set his theory of "Superflat Art" that he describes widely as an attempt to show the "shallow emptiness of Japanese consumer culture". His works take inspiration in the pop culture, anime & otaku imaginary and are characterized by limitless creativity. He is the iconic figure of this style and works with art media & commercial media (Fashion, merchandise, and animation).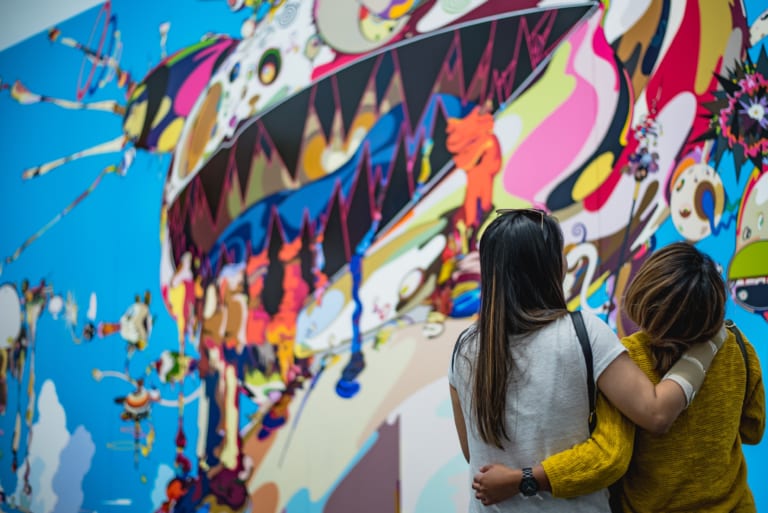 GOYOH can help you to find the right artist or masterpiece you are looking for so feel free to ask us & let us know your preferences if you are interested in Japanese Contemporary Art.