We all know this problem: finding the perfect gift for your husband, boyfriend or father can be difficult and time consuming. Shop from our exclusive products that will amaze every man.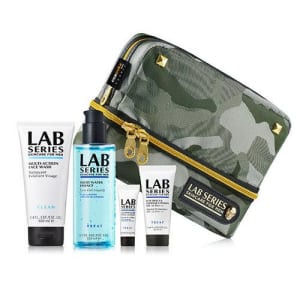 LAB Series x Mark & Lona – Skincare Kit for Men
The LAB series has been taking care of men's skin since 1987 and provides high quality and high performance products for men. The LAB Series x Mark & Lona is a rich, luxurious, and highly advanced skincare kit that is the perfect all-rounder for smooth and vibrant skin for men.
This kit comes in a special collaboration with luxury golf-wear brand "Mark & Lona" and is only available in limited numbers. The originally designed signature camouflage pouch by "Mark & Lona" is perfect to take on golf rounds as well as travels and business trips.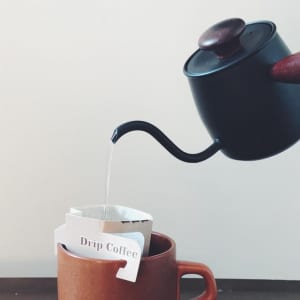 Powderlab – Drip Bag Coffee #Set
Nothing shows love more than being brought a freshly brewed cup of coffee to bed in the morning. The smell of coffee can trigger positive emotions and certainly provides the best start into a new day.
Our innovative partner Powderlab delivers all the essentials for this mission: 20 pack of drip bag coffee and a Miyaco single drip kettle. It also includes a Rivers Wallmug Sleek for a quick coffee to go and the Rivers Stainless Bottle Flasker for an extra portion of coffee to keep you going throughout the day.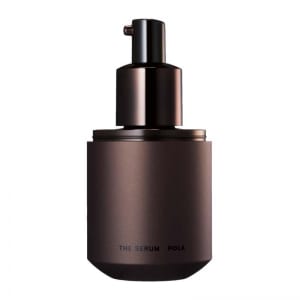 The Serum by Pola is a real treat for every man's skin. This multi-function essence is a lotion, milk and essence all in one. Enjoy its rich anti-ageing formula that will revive and hydrate your skin.
A key feature of this unique high performance solution is its quick absorption rate that will leave you ready to go in seconds. It penetrates the skin to leave a smooth touch and is perfect for the need of any man.
Pola is an original Japanese brand that has intensely researched the perfect formulas for skin care and is renowned worldwide for its high performance products using the highest quality standards.
Haven't found what you were looking for? Become a member and browse our product page or contact MyNinja to find the perfect gift for your man.