It is often said that there are many experiences you can only live in Japan and Washoku, Japanese cuisine, is definitively an integral part of it.
Japan was the second nation after France to have its gastronomy being registered to the UNESCO Intangible Cultural Heritages list in 2013. And honestly speaking, with all the wonders that Washoku possesses, it is a shame that it took so long for it to get recognized as such. You can be sure to live pure Japanese gastronomic experiences if you come here. Find our personal selection below and prepare yourself to discover new sensations through your palates, but also through your eyes and nose.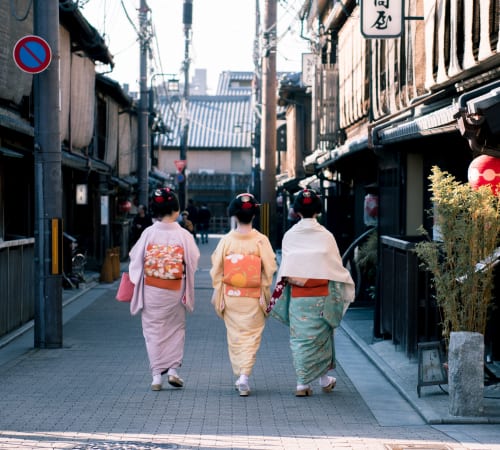 Private Dining with Geisha
Geisha literally means the "arts person". They are without any doubt one of the most powerful symbols to reflects the refinement of ancestral Japan. Sadly, only a few hundreds are left nowadays. Moreover, they are scattered in particular hidden areas but thanks to them, splendid traditions are still well perpetuated. 
Unfortunately for visitors, there is a strict custom called "Ichigensan Okotowari" that concerns geisha. It can be translated as "first-time customers not accepted", which partly explains why dining with a geisha is something extremely difficult, even for Japanese people.
Yet, GOYOH can arrange everything for you and a private geisha banquet as well. It is a golden opportunity to discover the beauty of classical Japanese arts and outstanding hospitality, Omotenashi.
This one is probably one of the most known Japanese gastronomic experiences all over the world. Fugu or globefish is a luxurious fish that is among the most notorious of Japan. The main reason for its fame is a bit paradoxical. Since it contains a lethal toxin, only some great chefs who passed a very strict exam after years of hard-training are authorized to cook and serve it in their establishment. 
Some people are saying that in the end, it is more for the excitement than for the taste that this fish is so popular. We still recommend you to try this adventure. And if you are worried, you don't have to. Thanks to the dexterity of meticulous Japanese chefs, it is in fact without any danger. Prepare yourself to savor the tender white flesh of Fugu and to make your own opinion about it.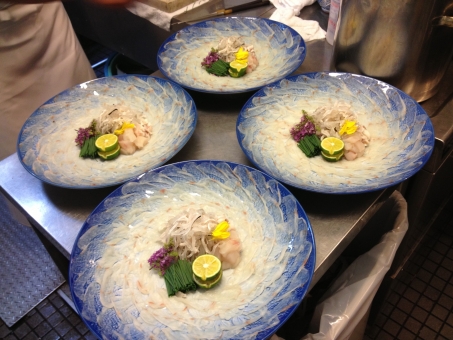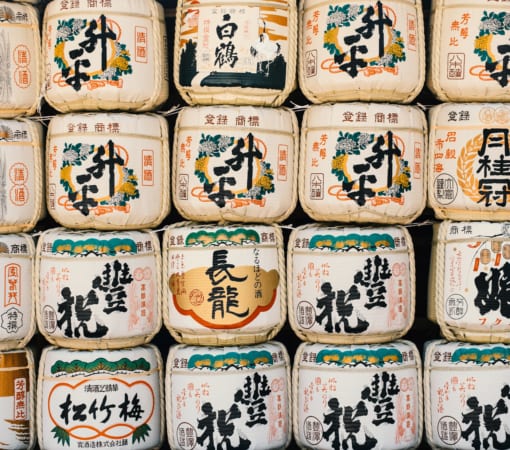 Do you know Sake? I mean, do you really know Sake as a connoisseur does? 
Often and unfortunately unknown in occident, Sake is a millennium and sacred alcohol deeply rooted in Japanese culture. As for wine, there are endless types of Sake. This is because its taste is enormously dependent on many factors. It includes the rice polishing ratio, the brewing method, the koji mold, the quality of the water and the rice, etc.
GOYOH can introduce you to a Sake master who will share with you its passion and knowledge about this refined beverage. You will discover aromas and flavors you never suspected could exist before. It will also be a good opportunity to learn how to enjoy it according to what type of food. 
You don't drink alcohols and you are not a risk-taker as well? Don't worry, there are many other things awaiting your arrival here. Among them is one of the unmissable Japanese gastronomic experiences: the best beef in the world. Yet, it is only on condition that you know where to head for, of course. There is by the way absolutely no exaggeration here from me, but on the contrary, I am choosing my words carefully. 
The Kobe beef is another well-known exclusivity of Japan and it is all thanks to the Tagima cattle. They are also called Japanese black cattle and come from Hyogo prefecture. Their particularity? To be blessed with high intramuscular fat (instead of fat around the muscles as usual) and to be raised with exceptional careful treatments. The result? A peerless butter-like taste that you cannot find anywhere else.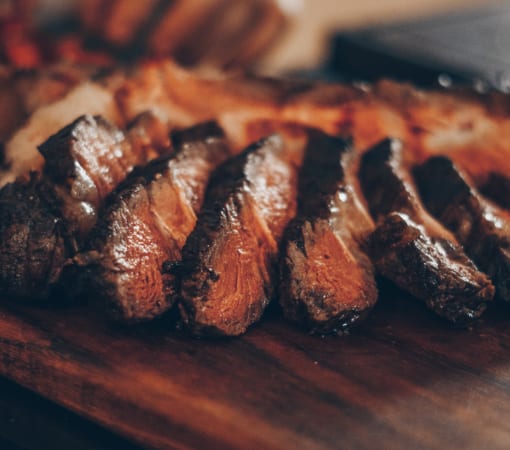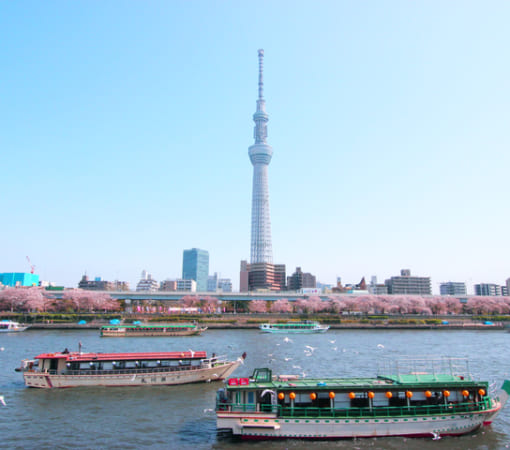 Put yourself in Samurai's shoes for one night and embark an authentic Yakatabune boat on Tokyo Bay. With your friends, family or your beloved one, be ready to enjoy a dinner like you never had.
This taste experience will delight you not only because you will enjoy sophisticated Kaiseki-style cuisine, the quintessence of Washoku, meticulously prepared with the freshest local ingredients but also for the mesmerizing landscapes you will see along in the evening.
It is even possible to spend this unforgettable moment in the company of some geishas or to admire the cherry blossom and fireworks depending on the season.
As you probably understand while reading this article, Japan is literally a paradise for gourmet. Not only about gastronomy, this archipelago is also filled with sensational and intense experiences. We can customize and arrange everything for you according to your needs so feel free to contact us.