There are no other words to describe this upcoming event than exclusivity in the gastronomic world of Hokkaido. GOYOH is glad to launch the first Gastronomy Japan in Niseko this winter. Unique collaborations between the Greatest Japanese chefs, luxury Restaurants & Hotels.
Gastronomy Japan in Niseko
Have you ever been to Niseko in winter? And are you a bit of a foodie? If so, you definitely noticed something. This something did not go unnoticed by GOYOH too. There is a terrible lack of high-end restaurants in town. Hence, most of the visitors are struggling each season to get a seat in the most popular ones like Kamimura. 
To solve this problem, GOYOH had the idea to bring the greatest chefs from all over Japan to collaborate with local luxury facilities. Among them, can be found some of the most emblematic hotels in Niseko and top-class Michelin-starred chefs renowned worldwide.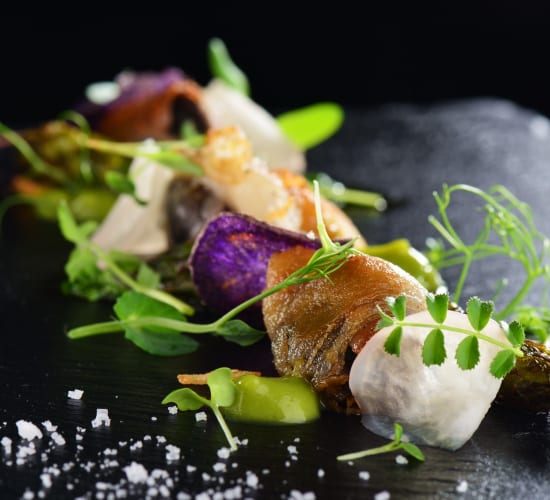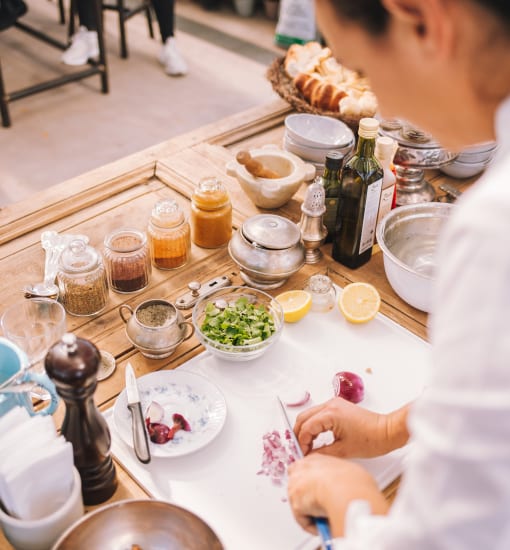 Michelin-starred Chefs' Collaboration
By bringing together the finest Japanese chefs for such a gourmet event, GOYOH is aiming to create more than sophisticated cuisine. In fact, it is more kind of culinary experiences that we are looking to provide in Niseko.
Through this, we want to give new opportunities to these talented chefs to work on original ideas. We believe that through collaborations or by adapting their skills to Hokkaido ingredients, some of them may learn a lot. At the same time, it will also stimulate the local economy and agriculture which is really important to us. 
On the other hand, it will be a chance for visitors in Niseko to taste premium cuisine that would have required months-in-advance booking in Tokyo. Since various culinary artists are invited, different cuisines will be available but they all share one thing in common: they are all prepared by Michelin chefs and with high-quality ingredients. 
Exclusive Restaurants Only
Because we know that the setting is an integral part of an experience, we are extremely careful to only choose the best places for our event. Our goal is to offer our guests a lifetime memory filled by deep sensations. 
And in order to achieve it, every aspect of dining has to be considered. The visual, smelling, nature or the atmosphere surroundings are really important. Yet, you can guess that GOYOH cannot handle everything alone. Thus, we established partnerships with well established local artists and service providers.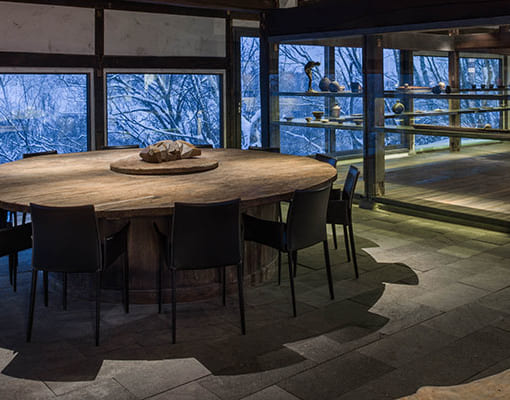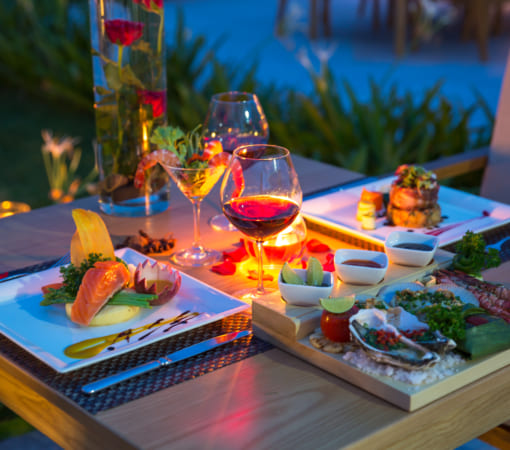 You read our article and Gastronomy Japan in Niseko sounds like the ideal plan for you. Still, there is a little problem. You just want to eat with your beloved ones.
Don't worry about it. GOYOH is fully aware that there is not everyone who wants to go outside to enjoy refined cuisine. So we asked our partners and many of them are willing to put their talents for private catering. 
Just imagine treating friends or your love in your residence with a Michelin-starred chef. Isn't awesome? In addition, this is also a good option for people following special diets since Japan can be a difficult country to travel sometimes. 
Please note that Gastronomy Japan in Niseko is strictly reserved to invited guests only and seats are highly limited. If you would like to make a reservation, try to contact us as soon as possible. Feel free to ask us if you need any information.