Come with us on the hunt for the finest gourmet travel in Japan. Seats at Japan's top restaurants are extremely limited so make sure to reserve your spot in advance via GOYOH.
Thanks to the Japanese high-speed bullet trains, reaching the most prestigious restaurants and serious gourmet travel in Japan has never been so easy. Let GOYOH assist you with securing a table at Japan's Michelin star awarded restaurants and high-end eateries. Using only the finest resources like sweet and juicy grass-fed wagyu beef or freshly caught fish from Japanese waters. Be ready for a meal like you never had before and elevate your taste experience in one of Japan's fine dining restaurants.
Authentic Sushi in Fukuoka: Sushi Sakai
Fukuoka is a booming city in Japan's South and the largest city on the island of Kyushu. The laid back attitude of the Southerners and their open welcome will immediately make you feel at home. This attitude is reflected in their homey and exclusive dining scene. One of its newer but already well-established addition is Sushi Sakai. After merely a year of being open, Sushi Sakai had already earned its first Michelin star in 2014. Its owner and name giver is Daigo Sakai who before opening his own restaurant, trained at 7 years at the reputable two-star restaurant Sushi Umi in Tokyo.
Upon his return to Fukuoka, he contracted acclaimed Japanese architect Maeda Shinji to realize his vision of his own sushi restaurant. The result was a stunning traditional Japanese style building. Located on a quiet side street in the high-class area Nishi-Nakasu the exclusive experience already begins before your meal is served. At their arrival, visitors are asked to take off their shoes and enter into the cozy restaurant. The use of wood, bamboo and softly shining lanterns create an atmosphere that will make you feel immediately at home. The fact that the restaurant can only host 11 people at a time that are seated along the counter certainly adds to this intimate feeling.
The menu is "Omakase" and will completely rely on the chef's choice. At Sushi Sakai authentic Edo-mae style sushi is being served and you can expect around 6 small dishes and 12 nigiri sushi. Daigo Sakai believes that only in the combination of these two types of dishes a harmonic taste experience can be delivered. It goes without saying that his ingredients are freshly caught high-grade local ingredients – a few hours ago in the ocean and for dinner already on your plate, this is what Sushi Sakai stands for. Sakai loves sake and guest can choose among a stunning collection of high-end sake. Ask him for a recommendation and he surely will point you in the right direction to go along with your sushi course.
Hours Sushi Sakai
Tuesday – Friday: From 12:00, 18:00 or 20:30
Saturday: From 12:00, 17:00 or 19:30
Closed on Sunday, Monday and National Holidays.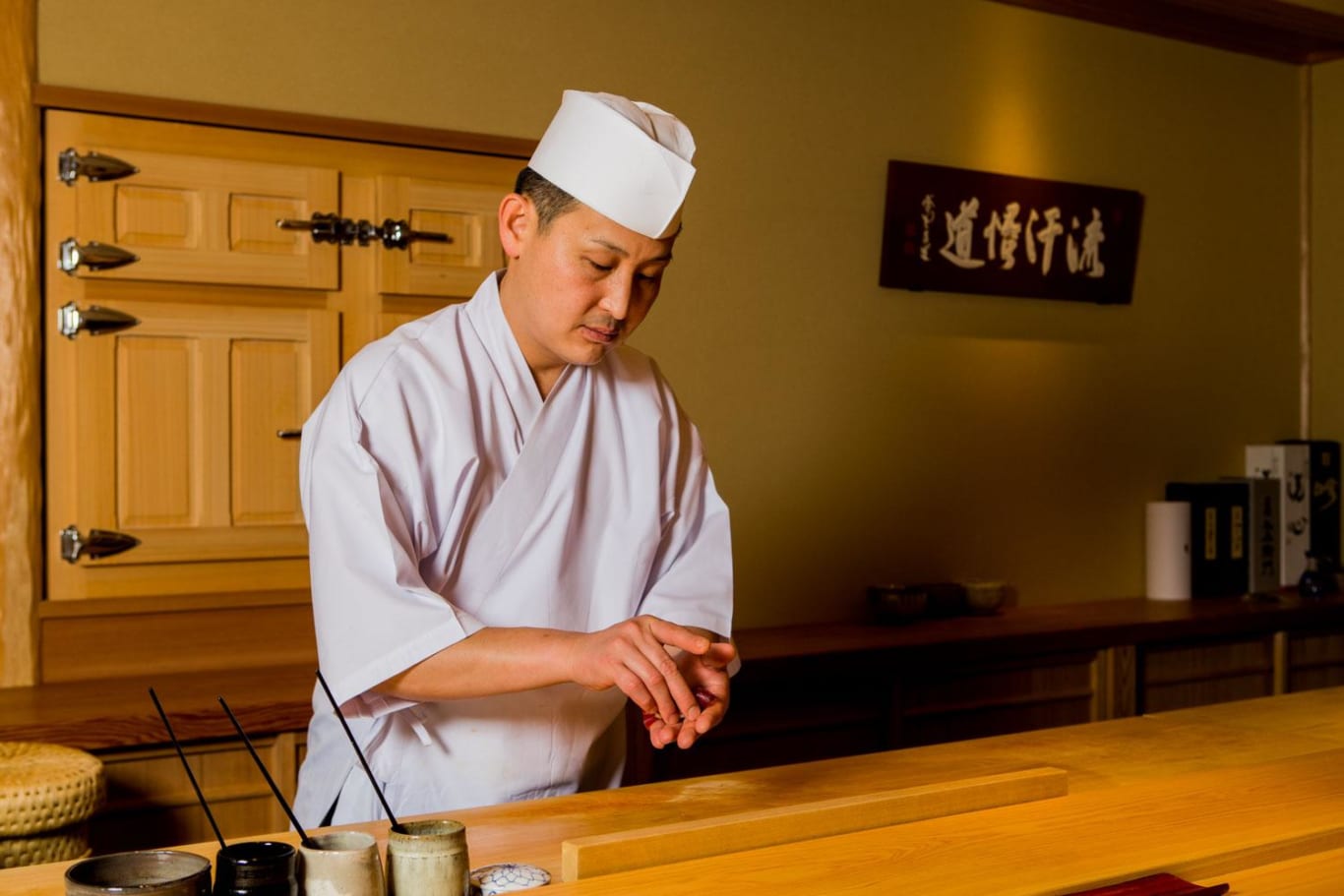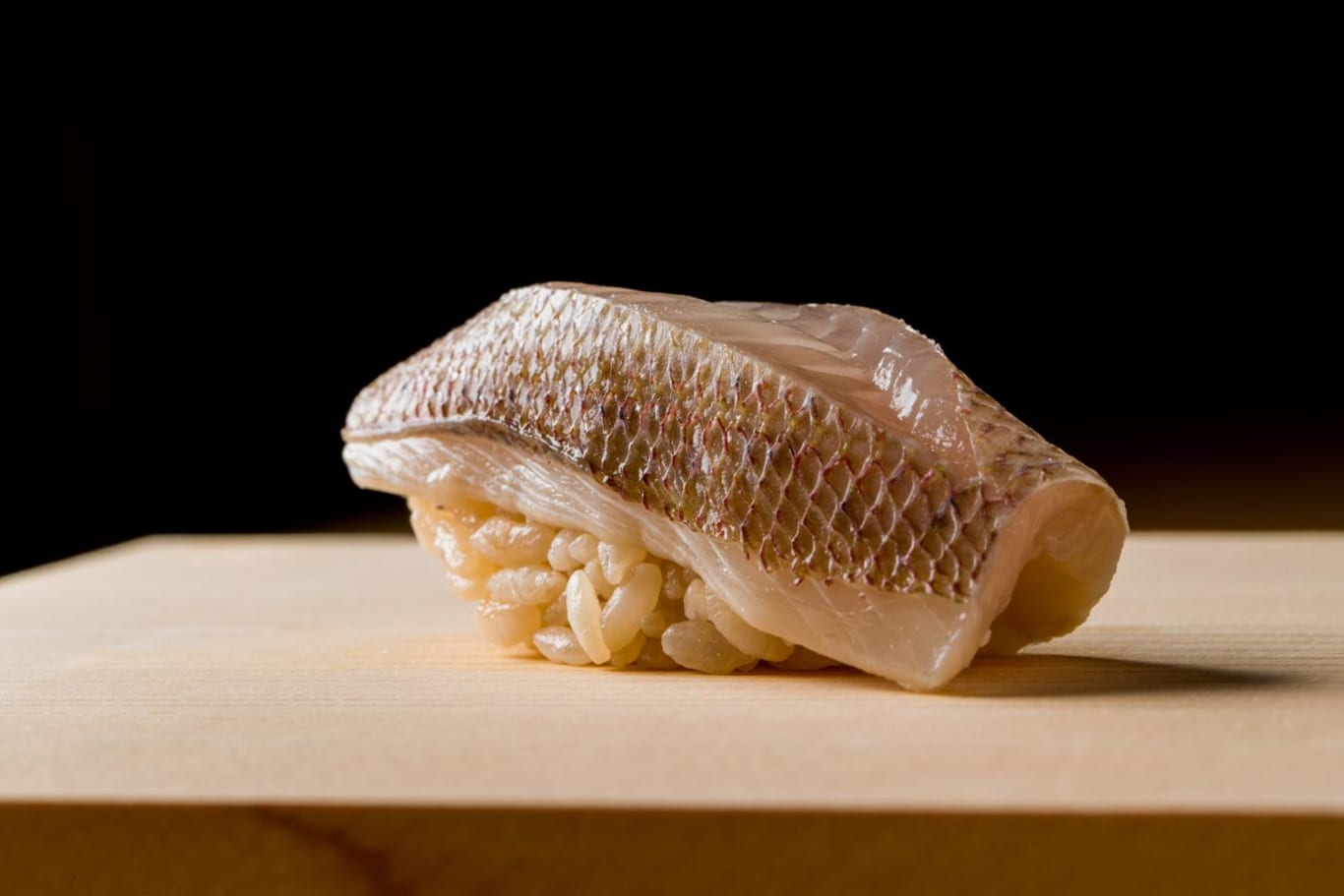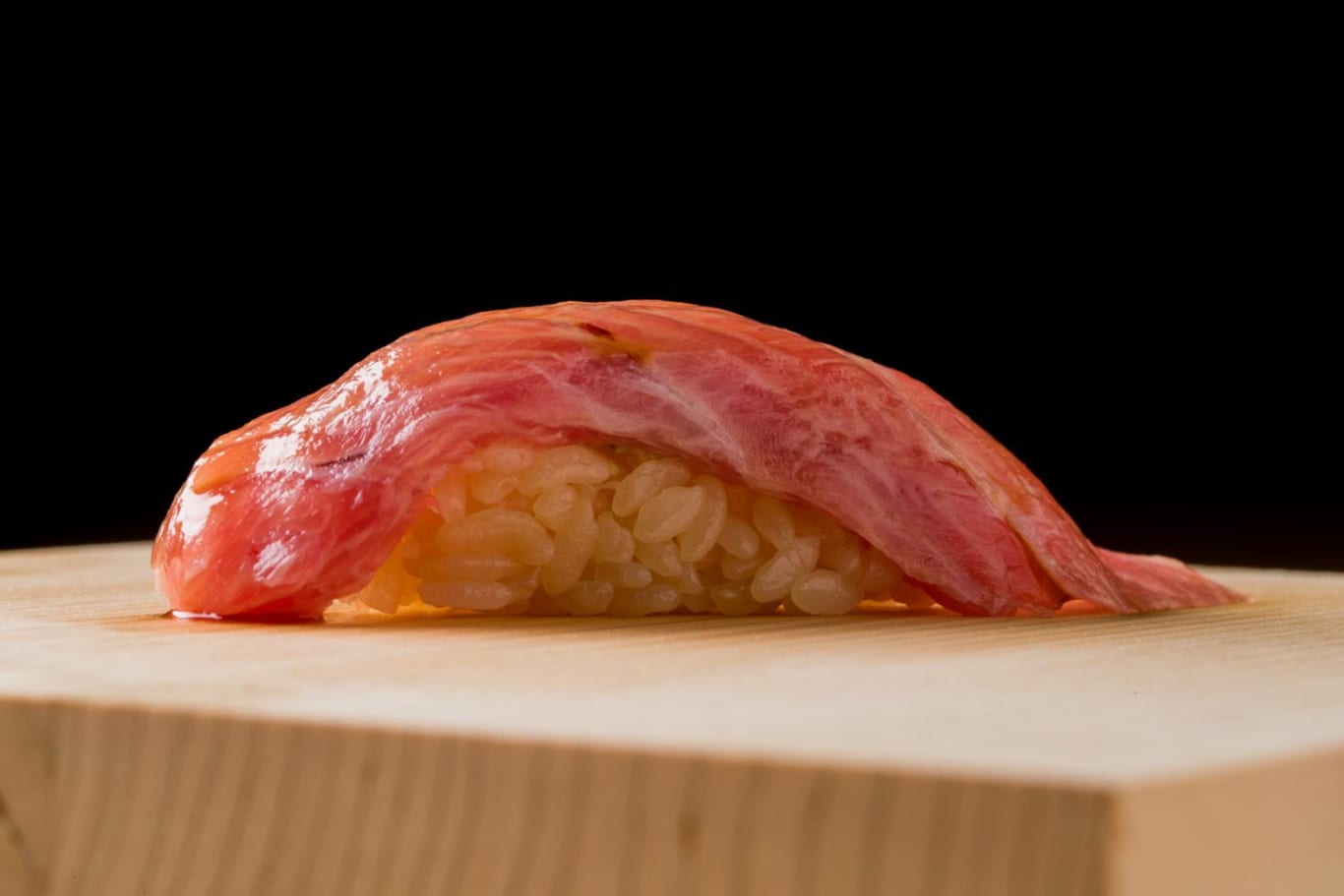 Sweet and tender Wagyu beef in Kyoto: Niku no Takumi Miyoshi
Kyoto is the ancient capital of Japan and has made the preservation of its historic past and value its main priority. However, its culinary scene does not need to shy away either. In the heart of its famous Geisha district Gion, you'll find another gem of the Japanese Art of Cooking. Right around the corner of Yasaka Shrine and tucked away in a little back street, Niku no Takumi Miyoshi is a paradise for meat lovers.
The face behind Miyoshi is Tsutomu Ito who has found the one thing he loved and has trained his skills to perfection: beef. After he had a piece of high-class premium wagyu beef, he declared his life to the preparation of beef. His restaurant has been around for 15 years now that he meticulously spend refining his techniques. Awarded with a Michelin star, he has exceeded expectations and created his unique beef kaiseki that Miyoshi is so well known for nowadays.
Celebrating its flavors, textures and versatility, all dishes at Miyoshi feature beef in its full glory. Only high-end ingredients such as A5 Wagyu beef, which is the highest class, will enter Mr. Ito's kitchen. His creations will let you experience beef like you never had before. Try the finest beef tongue sashimi or the soft shabu shabu slices so thin they will melt in your mouth. Rice dishes topped with succulent slices of meat or a warming beef stew are also enjoying great popularity. Obviously, a Wagyu steak should definitely not miss to perfect your stay at Miyoshi!
Hours Niku no Takumi Miyoshi
Monday – Saturday: 18:00 – 21:30
Closed on Sunday.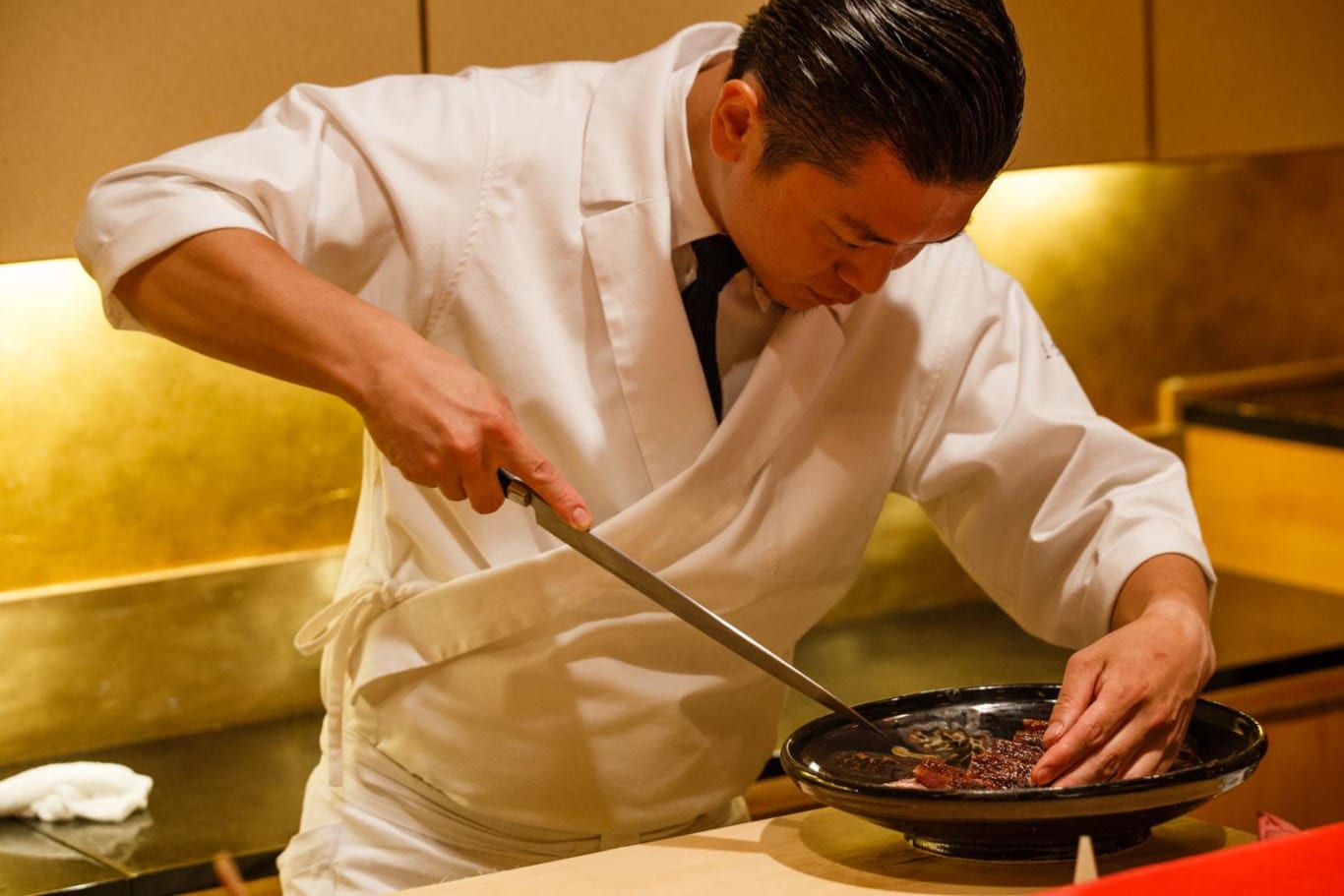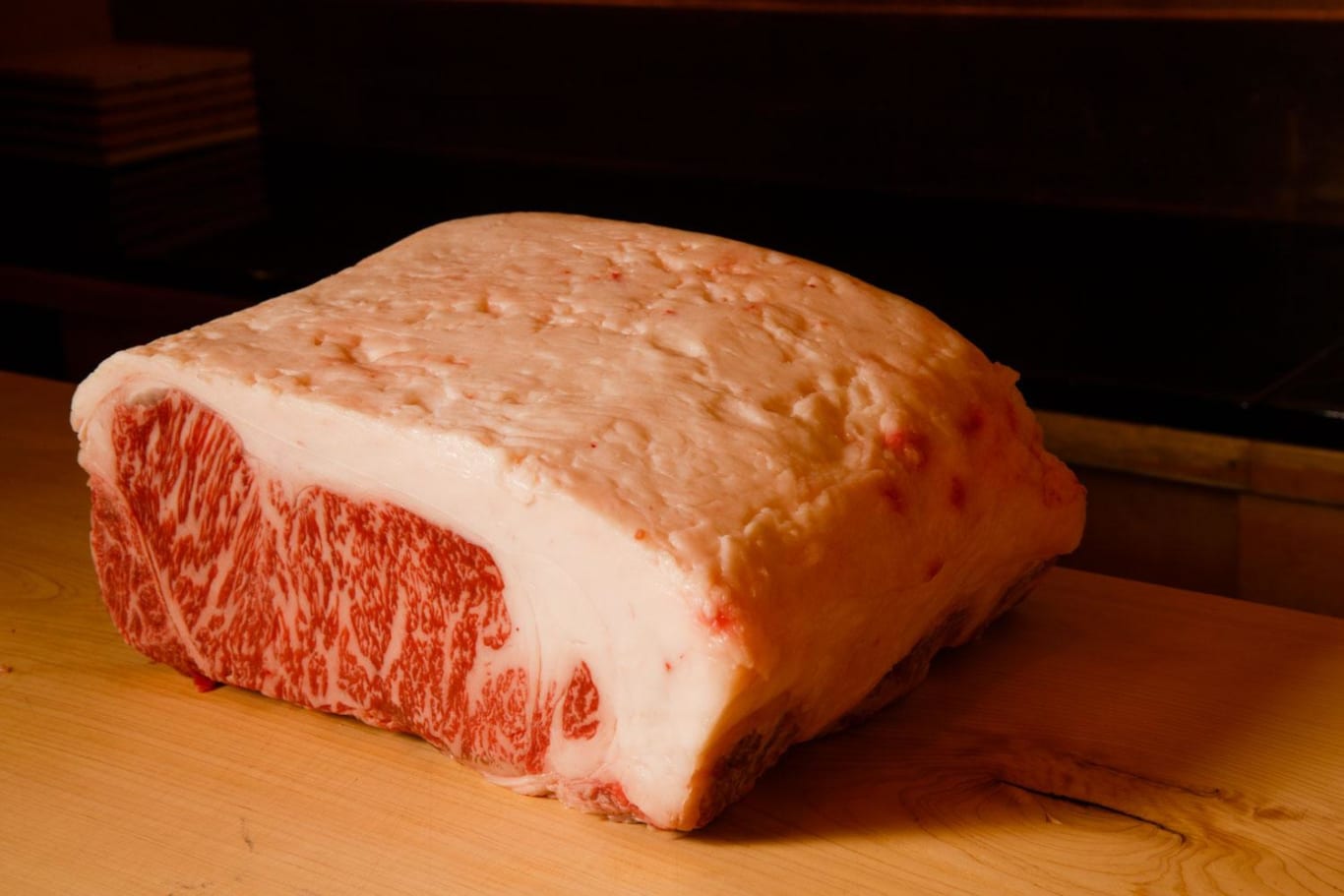 A traditional Kaiseki experience in Tokyo: Tokuyama
Of course, Japan's capital and its cuisine can't be left out in an article like this. Tokyo's inhabitants love to dine out and can choose between a huge spectrum of cuisines from East to West. Among the most acclaimed ones is Tokuyama from the vibrant area of Nishi-Azabu.
Tokuyama offers a sophisticated Kaiseki-style course. If it's your first time, trust the chefs and go for the "Omakase" (Chef's choice) menu – you won't be disappointed. In harmony with the changes of the seasons, dishes implement the freshest ingredients. Nevertheless, at Tokuyama a stable base is being kept and visitors can expect to be able to replicate their previous experience. Tokuyama is especially known for its Fugu (a bufferfish) dishes. If not prepared correctly eating Fugu can be lethally poisonous and hence only licensed professionals who have completed a 2 to 3-year apprenticeship are allowed to prepare this fish. Using delicate but precise cuts to remove the toxic parts is therefore a matter of life and death.
Head Chef Hironao Ito never misses a day at Tsukiji Market. His priority is to keep a good relationship with his suppliers and to be among the first to pick his favourites of the newest catch. He is a humble and warm-hearted chef who will love to walk you through his cooking process.
Hours Tokuyama
Tuesday – Sunday: 17:00 – 21:30
Closed on Monday.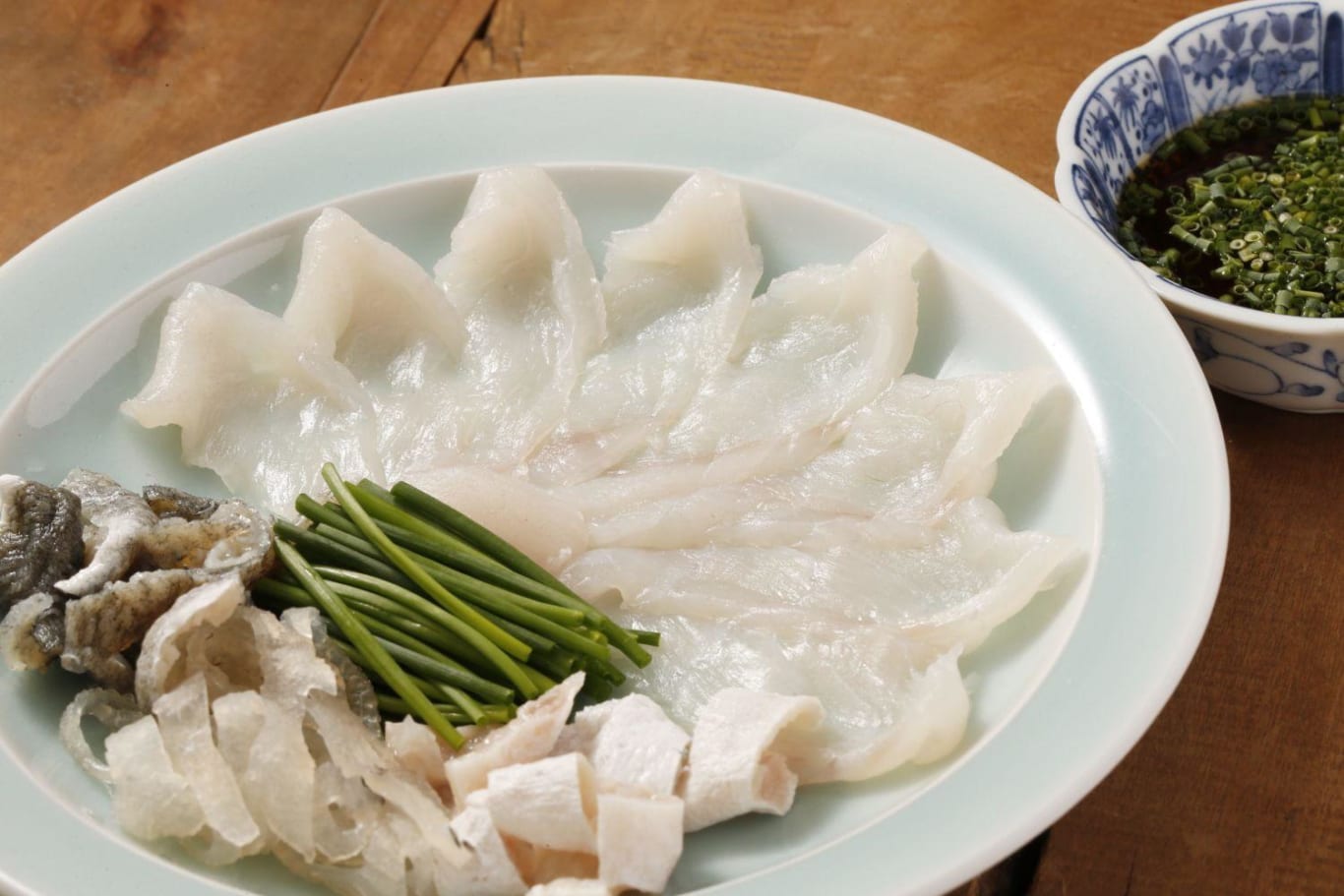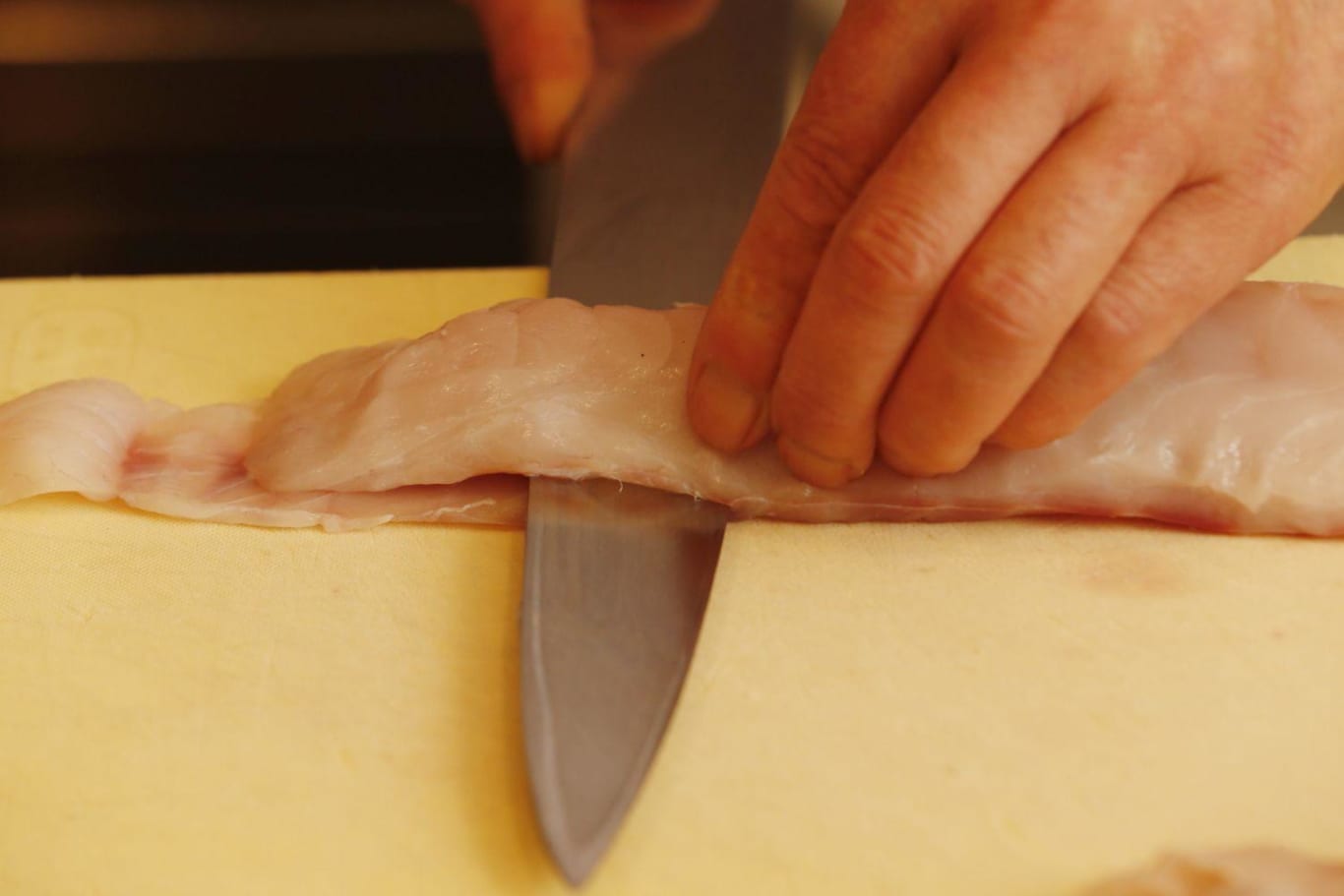 Are you interested in visiting high-end gourmet restaurants all around Japan? Contact GOYOH to reserve a table at the restaurants of your dreams.