Japanese are well-known to be very detail-oriented in every aspect of their life. This is particularly true regarding culinary art where their skills literally excel.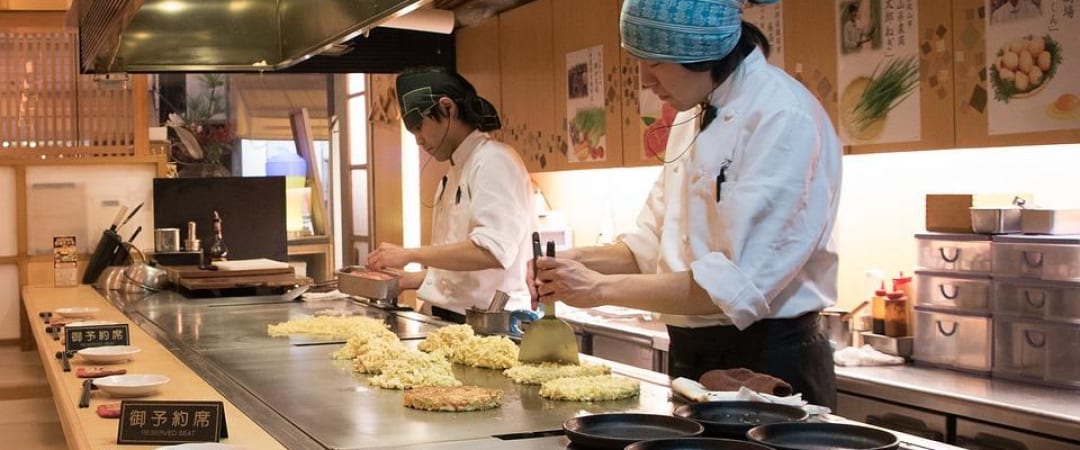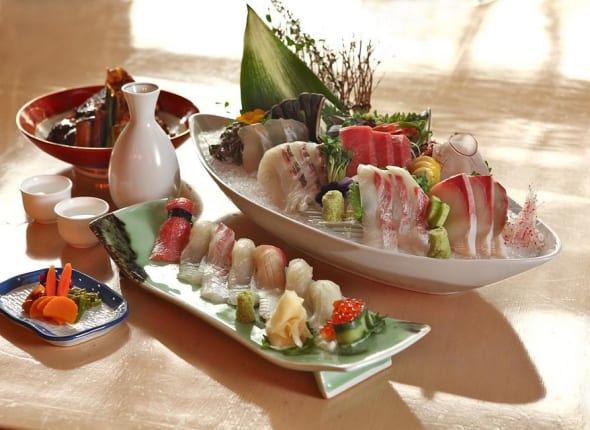 Great Chefs, Deep Knowledge, Fresh and Seasonal Products: the perfect Blend
It is impossible to travel in Japan without noticing the incredible numbers of restaurants. They are literally everywhere. Yet, one of the biggest misconceptions in occident is to think that Japanese food is all about Sushi. There are so many specialties among Japanese gastronomy or Washoku that you will forget sushi in an instant. 
From one region to another, huge differences can be noticed since Japan's nature is highly abundant and varied. In fact, it is probably one of the main reason for its national cuisine success. In addition, most of the restaurants are specialized in one type of cuisine only. Being used to occident standards, you may think it sounds terrible for the guests? Yet, it does not make a difference. You just have to choose what to eat before to enter a restaurant.  On another hand, think about how useful it is for the Chefs. They can fully master their skills in a particular field and can look for the finest products of the day to use.
Kaiseki: The Traditional Premium Japanese Cuisine
Kaiseki shows how important quality and aestheticism is valuated in Japan. This luxury multi-course meal is composed of dozens of small dishes delicately prepared with high-end ingredients. In short, Kaiseki is the epitome of Japanese Cuisine. After having tried it, you will understand why Japanese gastronomy, Washoku, get added to the list of Intangible Cultural Heritage of Unesco in 2013.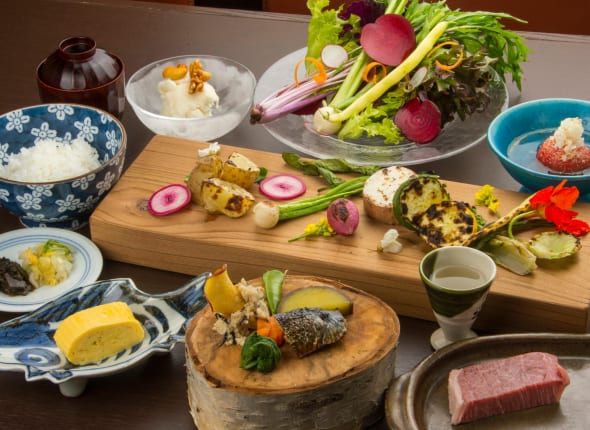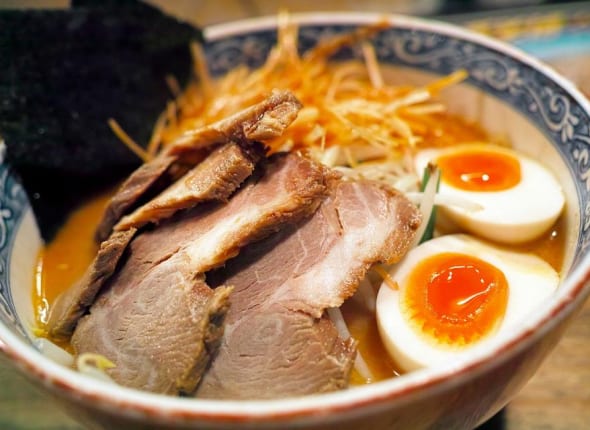 Subtlety even in the most popular meals
Japan has so many culinary experiences for you to try that it would be a shame to limit yourself to high-end cuisine only. From sweet Unadon, a grilled eel rice bowl with teriyaki sauce, to impressive Ramen noodles or Japanese barbecue Yakiniku, there is so much to discover. You can be sure that you will be delighted by how healthy and complete Japanese gastronomy can be.
A Paradise for Vegetarians & Vegans
Buddhism gets introduced in the archipelago in the sixth century and since that time, it never ceased to influence and shape Japan customs. That includes food too. Shojin Ryori, the traditional Buddhist cuisine, have nothing to be jealous of Ramen or Sushi. 
In respect of their philosophy, monks developed for centuries a wide-range of vegetarians meals. Yet, vegetarians and vegans cuisine are not only limited to the Buddhism sphere here since many chefs keep to innovate and create new tastes according to this new demand. If you want to learn more about this subject, we invite you to read our following article.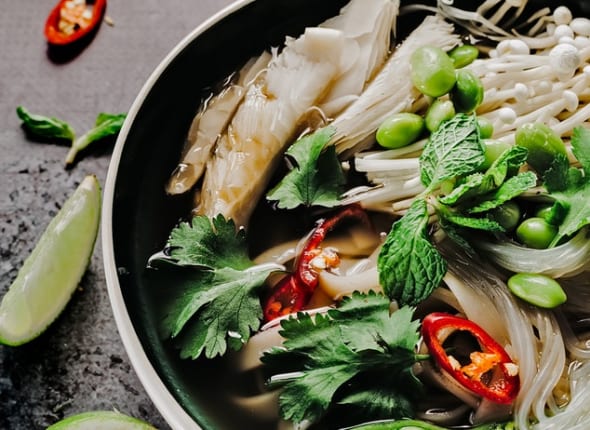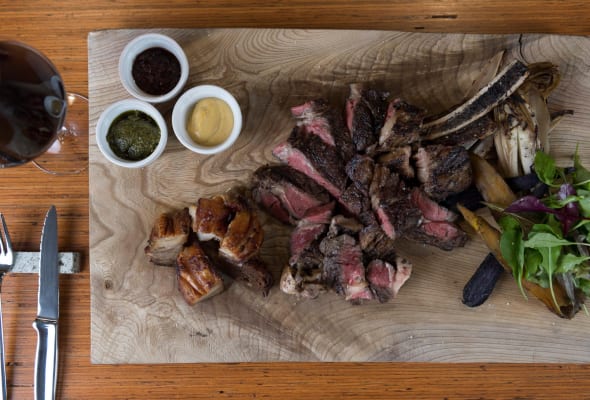 Everything can be found here and Quality is what it should be
With 234 Michelin starred restaurants, Tokyo is no less than the most starred-city in the world. Furthermore, compare to big cities such as Paris or London, these restaurants are not all overpriced just because of their status. 
Among these exquisite restaurants, some gems born by the finest skills from French or Italian chefs stand all over the country. There is literally nothing you cannot find here. Thus, rest assured that if you want to eat specialties from your home country, it is very easy to find a suitable place.
If you are looking for some recommendations regarding Japanese food, Please Contact GOYOH. Also, if you would like to benefit our Services, feel free to Request an Invitation.