Niseko is the heart of Hokkaido's winter scene, but it has much more to offer than just snow and winter sports. Have a look at the culinary highlights of this unique town.
After having spent the day outdoors skiing on perfect powder snow, nothing is better than nourishing your body and soul with a visit to one of Niseko's exclusive eateries.
The best restaurants are regularly fully booked during the high season. GOYOH can help you secure a table ahead of time and guarantee a trouble-free experience.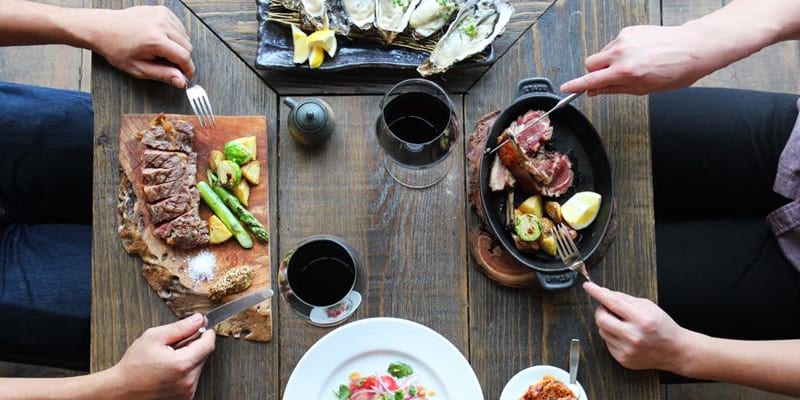 The Barn offers exceptional Bistro style cuisine experience with local ingredients and "omotenashi" hospitality in a stunning building inspired by traditional Hokkaido farm architecture.
You can fully enjoy the spirit of authentic Italian cuisine with Hokkaido's renowned seafood, meat, and vegetables at Bi-on.
The restaurant offers a fusion of Japanese and Italian food, using a firewood grill to cook Hokkaido's freshest produce to create one-of-a-kind dishes.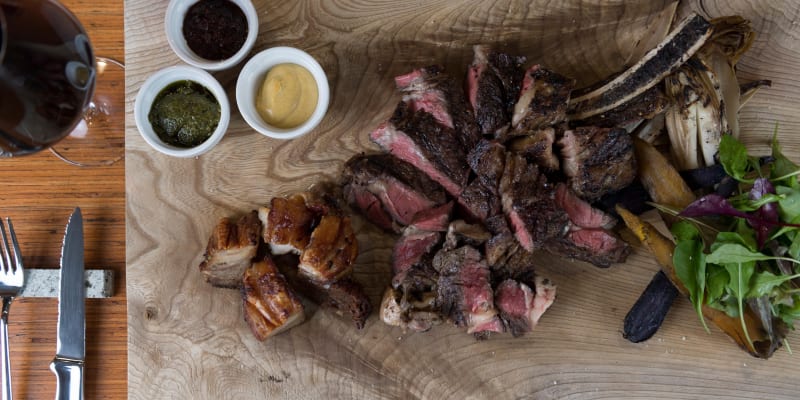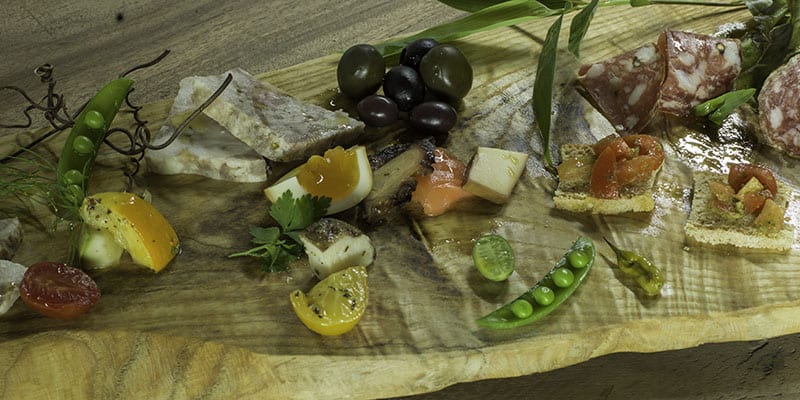 Somoza is an exquisitely rearranged kominka (Japanese traditional folk house), where one can truly experience a fusion of traditions and innovations living in harmony. Upon entering, you are already on a journey of sensory experiences.
The food served is a fusion between traditional Japanese and contemporary influences. An exclusive option served on a large round table, namely Chef's table, consists in a selection of courses featuring the seasonal flavors and colors of Hokkaido.
An Dining and An Café & Bar are located in the Ki Niseko lobby and offer local-produce-inspired fine and casual dining. Marrying raw creativity with years of international experience, Head Chef MAEDA Shin.ichi uses only the freshest Hokkaido ingredients to delight his customers.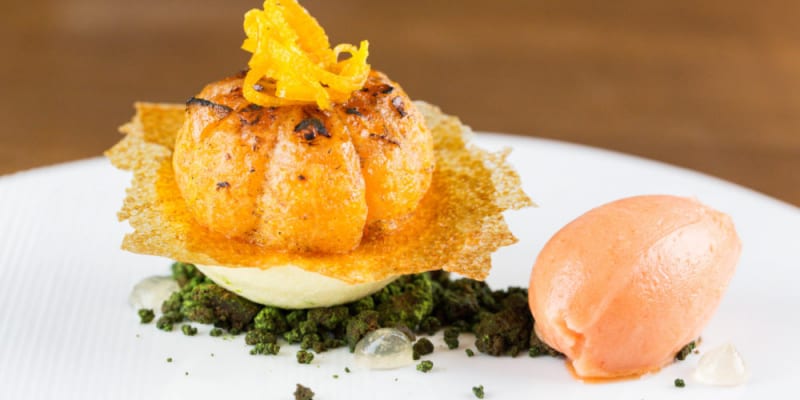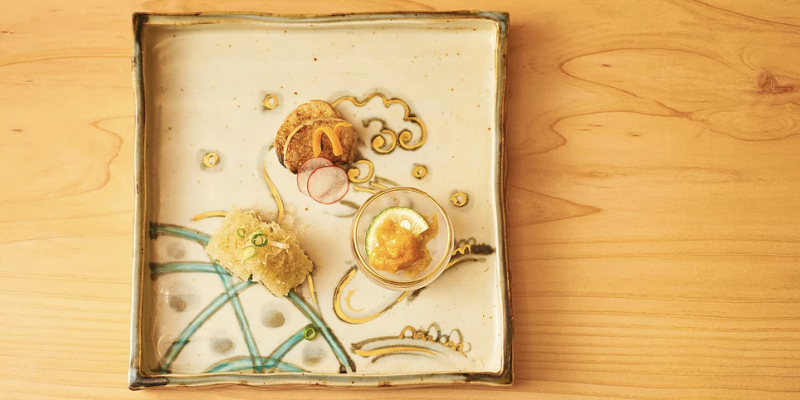 Japanese culture has a very close relationship to the beauty found in nature and the diversity of the four seasons. Among the numerous kinds of cuisine born in the archipelago, kaiseki ryori is probably the most representative of Japanese culture.
There is no fixed menu at Hanadai: the courses are decided and carefully selected by the head chef every morning, depending on the season and what the markets have to offer. Have a taste of the assorted sashimi: you will be able to tell the difference without a doubt.
Robata Niseko Naniwatei is a 32-seat restaurant in Kutchan area, serving the eponymous robata-yaki (literally "fireside-cooking") style cuisine. It is a unique experience that you cannot miss out during your stay in Niseko, not to mention that the venue also serves classic kaiseki cuisine.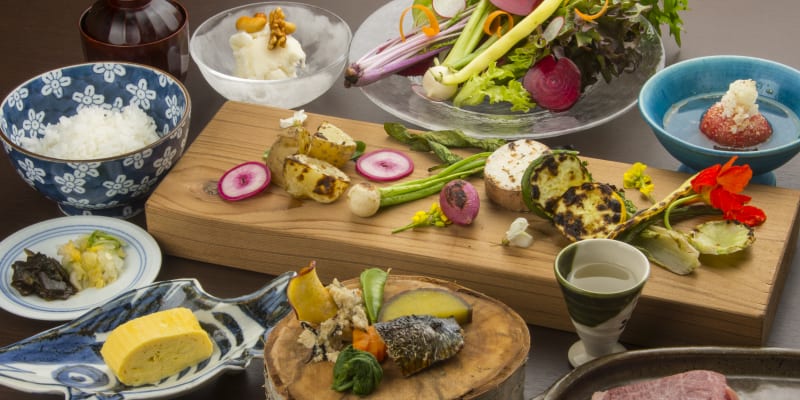 Kamimura is one of the best fine dining restaurants in Niseko. It is the only Michelin-starred restaurant in the area, serving French-Japanese fusion cuisine, and its reputation both locally and internationally has never ceased to grow since it opened more than 10 years ago.
All dishes are created with the finest local produce, every time boasting artistic presentations and elegant color coordination, all of which are complemented by a top-shelf selection of beverages.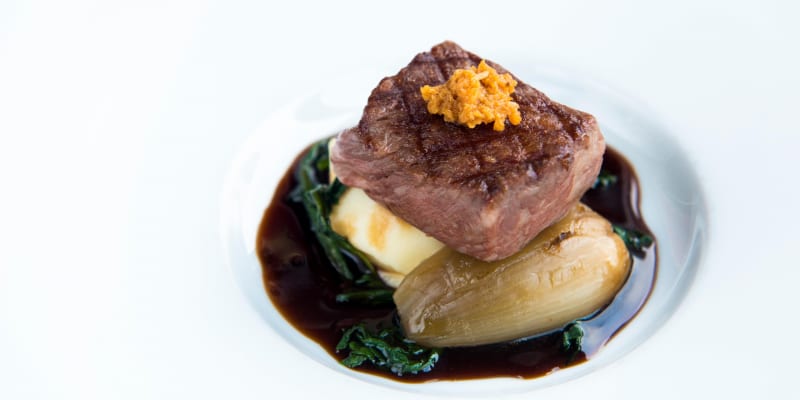 GOYOH can book a table at Niseko's best restaurants at your preferred date and time. Contact us today to secure your seat!